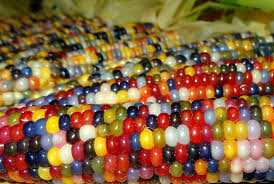 SEVERAL WAYS TO DONATE OR BOOK ONLINE SESSIONS
PayPal using consciousnessofeconomics@ gmail.com ~ Donation Center on Website https://coe-llc.com/
I can send a PayPal invoice by email for your donation. I can create a letter of donation for tax deduction from the Ministry Of Consciousness my non-profit as well. Anything over $100 USD would gladly do donation letter.
I tried to put a cryptocurrency button on my website was to difficult, if you have crypto that you want to donate with please email me and I can connect you with my coinbase account.
STORY
Around 15 years ago I had a desire to grow my own plant-based medicine for my clients in my private practice. This leads me to locally take classes on gardening and pruning. The women in my family were healers, herbalist, gardeners who raised me with the passion of the Earth. This journey took me back to my early years with each step. I began to apply for every class, workshop, long term, short term on everything farming, plant-based. I eventually found my way into biodynamics spent time on farms in apprenticeships and they found biodynamic composting the heart of microbial medicine that I might be my greatest passion of all. I attended Steiner College and took the Biodynamic course, phenomenology course and other Nutrition based course. I started to build and consult on urban farming and backyard food productions and built many in the Reno Area.
Having study over my life with many Native Medicine people I guess it was inevitable that I would cross the most important work of my life, learning about the Native Seeds. The ancient seeds that have been protected and in some cases hidden until recently. These seeds are shared freely, they belong to those Native Families that have carried them like their own family members. This seeds not only can heal people, soil, earth but on my levels that would shock most people. I have been giving an opening to visit places where people are native seed growers, native seed banks and hosts of others who are doing the large-scale land restoration. I have planned this trip for 6 months will cover 4 months on the road as I go from place to place, doing work for knowledge trade. I consider this the most important study, travel, education and community building work of my life.
I have spent all the money I have been making to get the van road ready. I am in need of funding, donations and help to make this trip now. I thought for sure with the work I had I could manage the trip on a shoestring but people not paying for work, canceling and other issues has left me not in a good space to be able to leave on time. I have been stockpiling food storage from the local food banks for 6 months for the trip and harnessing all the resources I can. I need money for gas, camping in between locations and the small number of bills I have to continue to pay while on the road monthly. My Goal is $1000 by August 12, 2018.
I have been living out of my van since 2006 when I lost everything on the markets. After 4 major attacks by Gov and STATE on my private Traditional Osteopath practice over 5 years I could no longer keep an office and work with people in private these days. Has been a difficult period of my life, but I continue on with hope for the future, hope that people like me who give their lives to learn what we need to make the future good for everyone. Food and seed soverignty really is the base of how we gain power and get out of fear as a collective consciousness.
In the future I will have land where I can be a native Seed grower and edcuate, reskill Combat Veterans into the new farmers of America.
Thank You for helping me to be a part of changing our future of health, food, seeds, earth and the sovereignty that we all need.
Bridgette Lyn Dolgoff in service, in honor, All My Relations
to see whole blog post: https://coe-llc.com/2018/07/23/need-donations-to-get-me-my-van-my-dog-on-the-road/