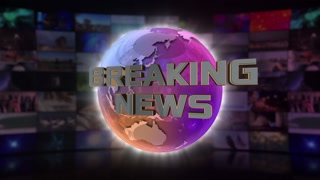 BREAKING: Tsunami panic as Brit party hotspot ROCKED by massive 6.5 magnitude earthquake
EARTHQUAKE: The magnitude 6.4 quake struck the Indonesian island of Lombok  
A HUGE earthquake has struck near the island of Bali sparking fears it will trigger a deadly tsunami.
By Anthony Blair  00.07, 29 Jul 2018 UPDATED 00.07, 29 Jul 2018  
Christine Teigen wrote: "Oh my. Long earthquake here in Bali"

The magnitude 6.5 quake struck on the touristy island of Lombok in Indonesia, sending shockwaves to neighbouring islands including Bali.
US Geological Survey said the quake's epicentre was 80 miles northeast of the island's main city of Mataram.
It said the quake was shallow — which would have amplified its effect.
A 6.5 earthquake is considered strong and is capable of causing severe damage.
Tremors were also felt hundreds of miles from the epicentre on the island of Java.
It's been reported the island of Bali was hit with a severe aftershock measuring 5.5 on the Richter scale 30 minutes after the first quake.
Aftershocks are reportedly continuing on the islands of Bali, Java and Lombok.
Tourists reported being shaken from their bed and feeling as if their house was collapsing after the quake struck at around 6.50am local time.
Advertisement
US model and wife of singer John Legend Christine Teigen is on holiday in Bali at the moment and tweeted: "Oh my. Long earthquake here in Bali".
The country sits on the deadly "Ring of Fire", an arc of volcanoes and earthquake-prone fault lines circling the Pacific Ocean.
More than 361,000 British holidaymakers visited Indonesia in 2017, many heading to Lombok or to clubbing and party resorts on Bali.
MORE TO FOLLOW
Thanks to: https://www.dailystar.co.uk