Apollo astronaut: 'Mars trip would be stupid'
Posted on Thursday, 27 December, 2018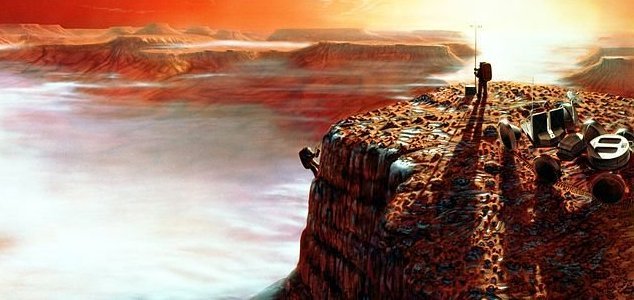 Is it really a good idea to send humans to Mars ? Image Credit: NASA / Pat Rawlings
One of the three astronauts who flew to the Moon aboard Apollo 8 has criticized efforts to land humans on Mars.
In a new documentary by BBC Radio 5 Live, pioneering astronaut Bill Anders described the idea of sending humans to Mars as "almost ridiculous" and "stupid".
Anders, who was one of the first astronauts to orbit the Moon, argued that there are far more important things for NASA to be doing than spending billions on efforts to launch a manned mission to Mars.
"What's the imperative ?" he said. "What's pushing us to go to Mars ?"
"I don't think the public is that interested."
Instead, Anders argued, NASA should be spending more money on unmanned exploratory missions.
His Apollo 8 crewmate Frank Borman is not quite so critical, but does agree on some points.
"I firmly believe that we need robust exploration of our Solar System and I think man is part of that," he said. "[However] I do think there's a lot of hype about Mars that is nonsense."
"Musk and Bezos, they're talking about putting colonies on Mars. That's nonsense."
Source: Science Alert

Thanks to: https://www.unexplained-mysteries.com