Experiment seeks evidence of 'mirror universe'
Posted on Thursday, 4 July, 2019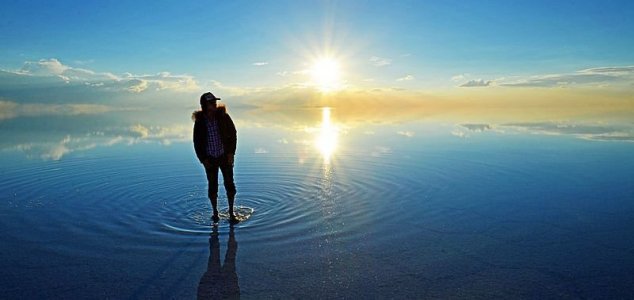 Are we living in one of an infinite number of parallel universes ? Image Credit: CC BY-SA 3.0 Kuroiniisan
Scientists are attempting to prove the existence of parallel universes by firing neutrons at a solid wall.
The idea that we live in one of a practically limitless number of near-identical worlds is nothing new, having been proposed previously many times by physicists including Hugh Everett, who in 1957 put forward his 'many-worlds interpretation' of quantum mechanics.
Everett's theory suggested that there exists a potentially infinite number of parallel universes in which every possible permutation of history is played out.
In one universe for instance you may have died in a car accident last month, while in another you might have even become the President of the United States. Every conceivable outcome has happened in at least one of these universes - each version of history has played out somewhere.
Controversially however, Everett also suggested that none of these universes are ever able to influence our own universe, thus making the whole concept impossible to test out.
Now though, scientists at Oak Ridge National Laboratory in eastern Tennessee are hoping to challenge this assertion by conducting an experiment that could, in theory, produce evidence to suggest that particles can move back and forth between parallel universes.
The research builds upon anomalous results from the 1990s involving neutron particles which seemed to break down in to protons at differing rates instead of at the same rate as would be expected.
The experiment itself will involve firing a beam of neutrons at a solid wall with a neutron detector set up at the other side. Normally the detector should pick up nothing at all because the neutrons cannot pass through the wall, however scientists believe that some of them may temporarily "oscillate" in to a mirror universe and back, enabling them to pass through the wall where the detector will pick them up.
Whether such an outcome will be enough to prove the existence of parallel universes however remains unclear.
Source: Independent

Thanks to: https://www.unexplained-mysteries.com