Scottish UFO mystery still endures 40 years on
Posted on Friday, 1 November, 2019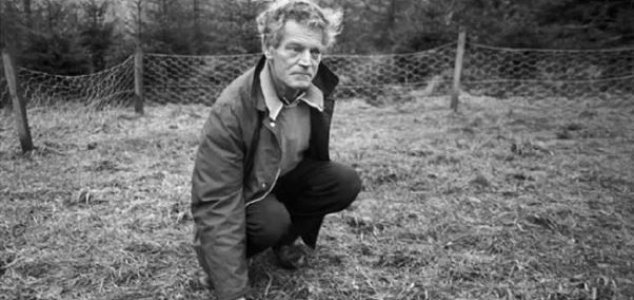 Taylor visiting the site of his UFO encounter. Image Credit: Archival / Edinburgh Evening News
A terrifying encounter with an unidentified flying object left one forestry worker shaken and covered in bruises.
The incident, which took place on November 9th, 1979 at Dechmont Law in Livingston, West Lothian, began when forestry worker Robert "Bob" Taylor unexpectedly stumbled upon a large spherical object in a forest clearing while out walking his dog.
Described by Taylor as a "flying dome", the object appeared to be hovering a few inches above the ground and its surface was made of "a dark metallic material with a rough texture like sandpaper."
Things soon took a rather sinister turn however when two small spheres with metallic spikes emerged, grabbed hold of his clothing and started dragging him across the grass.
It was at this point that Taylor fell unconscious, but when he awoke some hours later he found that his clothes were torn and that he had suffered a series of cuts and bruises all over his body. 
He later reported his ordeal to the police who recorded it as an assault, however despite an extensive investigation no explanation for his experience was ever found.
Taylor sadly passed away in 2007 having never found out exactly what happened to him.
"This case stands head and shoulders above any other Scottish case and has the prestigious hallmark of being the only case officially investigated by the police and forensic science laboratories in Great Britain," said Malcolm Robinson who was one of the investigators involved in the case.
"Most, if not all, British UFO researchers would say that this one case provides the best evidence that something, not of this Earth, occurred in that lonely wood and which today, stands the test of time as being one of the biggest UFO cases in the annals of British UFOlogy."
Source: Daily Record

https://www.unexplained-mysteries.com/news/331666/scottish-ufo-mystery-still-endures-40-years-on
Thanks to: https://www.unexplained-mysteries.com