Deepest point on continental Earth discovered
Posted on Friday, 13 December, 2019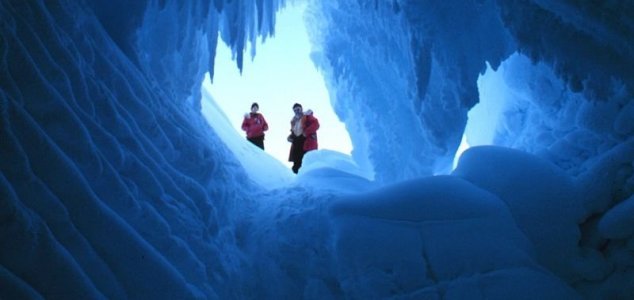 Antarctica is home to the deepest point on land. Image Credit: PD-USGOV-NOAA
Scientists have identified an enormous land-based canyon that descends 11,500ft beneath sea level.
When it comes to seeking out the deepest places on our planet, the bottom of the sea - and in particular the Mariana Trench - is typically the first place that springs to mind.
This most recently discovered canyon however, which descends some 3.5km below sea level, isn't situated on the ocean floor at all but on continental Antarctica - a part of our planet that has long remained challenging to fully explore due to its covering of thick ice.
The discovery is visible on a detailed new map of the southern polar region which was created over the course of six years by Dr Mathieu Morlighem from the University of California, Irvine.
"This is undoubtedly the most accurate portrait yet of what lies beneath Antarctica's ice sheet," he said. "The trenches in the oceans are deeper, but this is the deepest canyon on land." 
"There have been many attempts to sound the bed of Denman, but every time they flew over the canyon - they couldn't see it in the radar data."
"The trough is so entrenched that you get side-echoes from the walls of the valley and they make it impossible to detect the reflection from the actual bed of the glacier."
To get around this, Dr Morlighem combined existing radar data with mass conservation physics.
The resulting map not only provides an extremely detailed view of the continent but also enables scientists to better predict how Antarctica's ice will change over the coming years.
https://youtu.be/mSz7rmYbdD8
https://www.unexplained-mysteries.com/news/332921/deepest-point-on-continental-earth-discovered
Thanks to: https://www.unexplained-mysteries.com