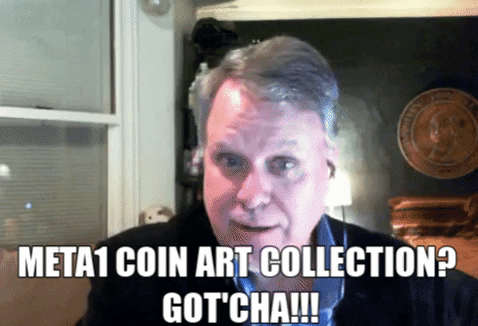 DAVE SCHMIDT & META1 COIN ARE IN FULL BLOWN DAMAGE CONTROL AS THEY ARE FINALLY BEING CHARGED BY THE SEC IN A CRIMINAL INVESTIGATION!
READ ALL ABOUT IT HERE:
Dave Schmidt And Meta 1 Coin - SEC Emergency Action Stops Digital Asset Scam
https://www.oom2.com/t68711-dave-schmidt-and-meta-1-coin-sec-emergency-action-stops-digital-asset-scam
SEC's 28 Page Court Filing For Dave Schmidt's Meta 1 Coin Fraud - RV Guru In Deep Trouble!
https://www.oom2.com/t68732-sec-s-28-page-court-filing-for-dave-schmidt-s-meta-1-coin-fraud-rv-guru-in-deep-trouble
IT MUST BE GETTING PRETTY SERIOUS TO TURN OFF COMMENTS ON YOUR YOU TUBE CHANNELS! hehehe
https://youtu.be/iapZ1ZL6R2k
META 1 COIN originally contracted with Charles Trois to buy what was sold as the Vaselli Collection. META 1 Coin later found out that the Vaselli provenance was false and maliciously fabricated to defraud META 1 Coin Trust. Additionally, Charles Trois represented himself as the owner of the Vaselli Collection when John Schumacher was the owner. META 1 Coin always had the value of Bonds leading the valuations of art. META 1 Coin removed Art from the asset base. Charles Trois and his attorney Tim Stein drafted several emails in attempts to extort META 1 Coin and stated if META 1 Coin did not pay the extortion fees they would file false claims and publish defaming videos. Charles Trois is the originating claimant for the SEC's fictitious case against META 1 Coin. META 1 COIN TRUST HAS FILED MANY CLAIMS REGARDING THIS MATTER. Download John's Affidavits below and a lot more to come. https://drive.google.com/drive/folder...
https://youtu.be/hr1j6_JFTXI
Hey Dave! I know how much you like your liquor and I hear tell they are closing down all the liquor stores in Florida because of COVID19! Don't want you to go through the DT's before your incarceration so here you go! Hope this helps you!
Popcorn Sutton Recipe
Discovery Channel's "Moonshiners" broke new ground in the long tales of moonshining in the U.S. The tv series surged in popularity with its portrayal of individuals who produce illicit alcohol, what's known to us as moonshine.    
Among the guys featured in the show, a great Appalachian bootlegger named Marvin "Popcorn" Sutton had the limelight. In 1999 (prior to his life being featured in the show), Mr. Sutton published "Me and My Likker," an anecdote of his life and moonshining practices. In his book, a couple of times he mentioned a basic moonshine recipe, with a few different variations that he used when he was "putting up a barrel of beer". Here's Popcorn's recipe from his book:
Ingredients:
25 pounds coarse ground white corn meal, enough to fill half of your barrel/container  
50 pounds of sugar – 1 pound of sugar per gallon of water of total volume  
1 gallon of malt – can be corn, barley, rye or a combination. 
Directions:
Boil the water and pour over the cornmeal to cook.  Allow them to cool to the touch. Add sugar and malt and stir in well. Leave it for a day. The following day the mix should be bubbling on top, stir it one last time and then leave it.
You see here that we did not mention any addition of yeast, Popcorn said that the malt (any kind or combination of corn, barley, rye) is what makes it work — so he's using it here as alternative to distiller's yeast. Also, he's after the idea that wild yeast will start the fermentation within the mash.  
After a couple of days, when all activities in the mash has stopped, it should be ready to be distilled. Use a siphon or a bucket to transfer the wash to the still.
For instructions on how to distill, click here.
https://www.whiskeystill.net/blogs/whiskey-still-co-blog/6458354-popcorn-suttons-moonshine-recipe