Is intelligent life doomed to self-destruct ?
Posted on Tuesday, 7 July, 2020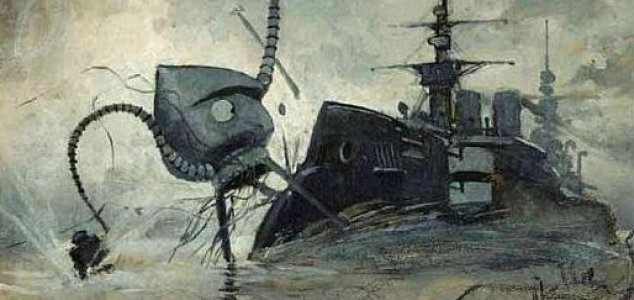 Will intelligent life inevitably self-destruct ? Image Credit: Henrique Alvim Correa
Scientists argue that if a civilization is advanced enough to communicate with us, it can also destroy itself.
The question of whether we are alone in the universe remains one of the biggest philosophical conundrums of our time. While it seems almost inconceivable that our civilization is alone in the cosmos, the fact still remains that we have yet to see any evidence to the contrary.
One recent study calculated that there could be as few as 30 intelligent extraterrestrial civilizations in the Milky Way Galaxy, which might seem like a lot until you realize that in our galaxy alone there are hundreds of billions of stars and potentially many more planets than that in orbit around them.
Finding aliens, therefore, is like finding a needle in a haystack the size of the Sun.
But there is another problem that could confound such efforts even further - there is no guarantee that an alien civilization will actually persist for any great length of time.
The Roman Empire, for instance, lasted only 1,000 years - a relatively minor blip of time in the grand scheme of things. The window of opportunity during which an advanced civilization has the potential to communicate with us could be equally small. 
It could certainly be assumed that any civilization with sophisticated space-faring technology would also be capable of annihilating itself - just as we could with nuclear weapons, for instance.
"Perhaps the key aspect of intelligent life, at least as we know it, is the ability to self-destroy," astrophysicists Tom Westby and Christopher Conselice recently wrote in
Astrophysical Journal
.
"As far as we can tell, when a civilization develops the technology to communicate over large distances it also has the technology to destroy itself and this is unfortunately likely universal."
Finding an advanced alien civilization that has either endured long-term or that still exists within that small window of opportunity, therefore, is likely to be very challenging indeed.
Source: Science News

https://www.unexplained-mysteries.com/news/338016/is-intelligent-life-doomed-to-self-destruct
Thanks to: https://www.unexplained-mysteries.com