The Michigan House of Representatives has passed a controversial bill to microchip humans voluntarily in the state under the guise of protecting their privacy.

 The Microchip Protection Act would allow Michigan employers to use microchipping of their workers with their consent. However, research has shown that RFID transponders causes cancer.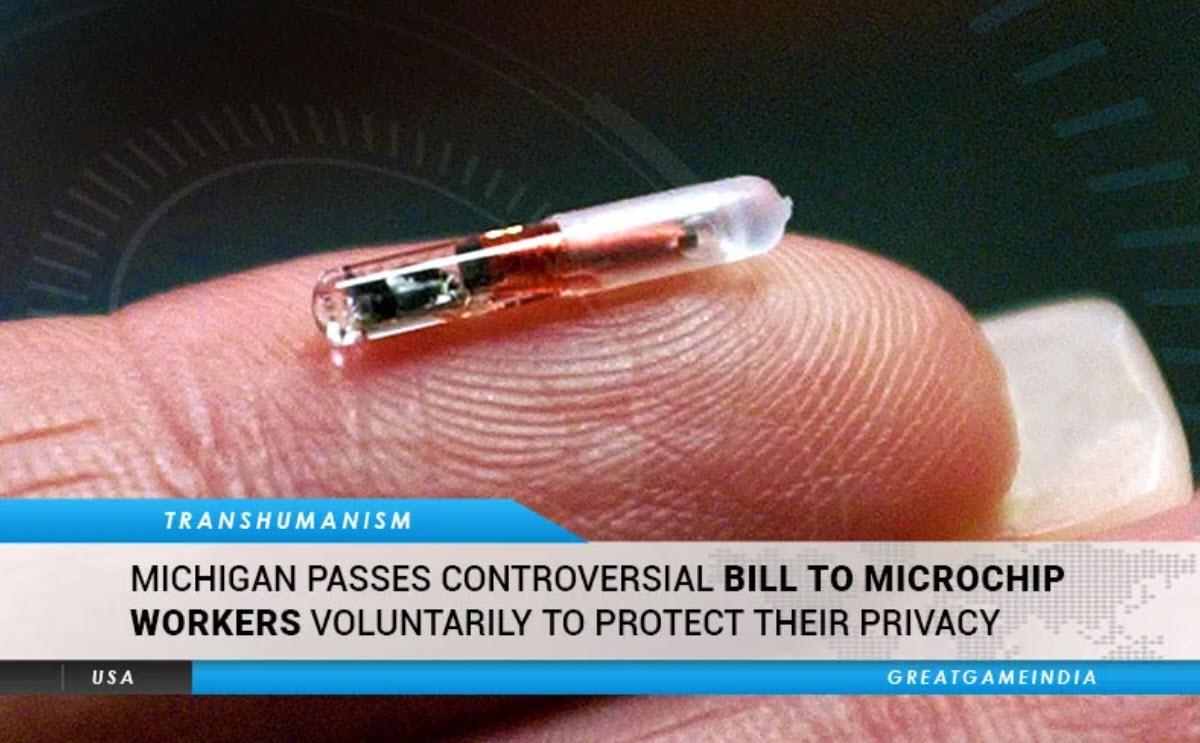 The plan to microchip humans is sponsored by Rep. Bronna Kahle under the guise of protecting the privacy of workers. The stated objective of the bill is that it will protect the privacy rights of Michigan workers and promote further growth for job providers as it relates to microchipping – a cutting-edge technology on the rise that increases workplace efficiency.
https://www.zerohedge.com/technology/michigan-passes-controversial-bill-microchip-humans-voluntarily-protect-their-privacy