Pentagon has materials from 'off-world vehicles'
Posted on Friday, 24 July, 2020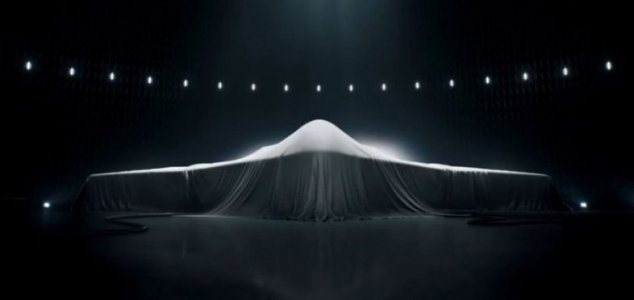 Clearly there is more going on than we know about. Image Credit: YouTube / Northrop Grumman
A new bombshell report claims that the US government is in possession of exotic materials 'not of this Earth'.
The Advanced Aerospace Threat Identification Program (AATIP) - which was a top secret initiative designed to investigate credible reports of UFOs - allegedly closed its doors back in 2012, however since then there have been ongoing rumors suggesting that such investigations did not actually stop.
Now a new report published by the
New York Times
has seemingly confirmed that this is indeed the case. According to the article, a UFO task force continues to operate as part of the Office of Naval Intelligence and aims to "standardize collection and reporting" of sightings of UAVs.
According to a recent Senate Committee report, its goals include determining if such objects are linked to "adversarial foreign governments" as well as whether or not they pose a threat to the military.
The report also quotes former Nevada senator Harry Reid - a key figure in the original AATIP program - as saying that he believes that materials obtained from "crashes from other worlds" have been studied by aerospace companies under government contracts for years. 
"After looking into this, I came to the conclusion that there were reports - some were substantive, some not so substantive - that there were actual materials that the government and the private sector had in their possession," he said.
Even more intriguing still was a quote from astrophysicist Eric Davis - a consultant with the original program - who claimed to have studied materials that "we couldn't make ourselves."
According to the report, as recently as March of this year he gave a briefing to the Department of Defense (DOD) on the topic of retrieving materials from "off-world vehicles not made on this earth."
If all this is true, then we will likely be hearing more about these revelations in the near future.
It seems that the US government knows a lot more about the topic than it is letting on.
Source: Popular Mechanics

https://www.unexplained-mysteries.com/news/338384/pentagon-has-materials-from-off-world-vehicles
Thanks to: https://www.unexplained-mysteries.com