Elusive 'jetpack man' filmed near Los Angeles
Posted on Monday, 28 December, 2020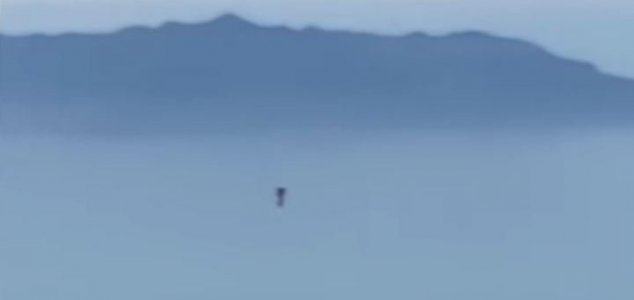 Who is the mystery jetpack pilot ? Image Credit: YouTube / Sling Pilot Academy
A flight instructor flying near Palos Verdes recently captured footage of a jetpack traveling at high speed.
The video, which was posted up by the Sling Pilot Academy on December 23rd, shows a distinct human-like figure moving at considerable speed through the air to the south of Los Angeles.
It remains unclear who the person is or what type of jetpack technology they are using, however there has since been speculation that this could be the same individual who authorities have been searching for after they were spotted 3,000ft over Los Angeles International Airport back in September.
The new footage was also captured at that same altitude and in roughly the same region.
"Video taken by Sling Pilot Academy Flight Instructor while flying at approx. 3,000ft near Palos Verdes south of Los Angeles," the video's caption reads. "Catalina Island is in the background."
"The video appears to show a jet pack, but it could also be a drone or some other object."
"If it is a 'guy in a jet pack' then it remains to be seen whether it is a legal test flight (jet packs are real - there is a manufacturer near Los Angeles) or related to the jet pack sightings near LAX recently that caused disruptions to air traffic."
Authorities are now investigating the sighting.
"We're aware of it and are continuing to investigate the reports," said an FBI spokesperson.
You can check out the footage for yourself below.
https://youtu.be/jKOFriZfJgw
https://www.unexplained-mysteries.com/news/342285/elusive-jetpack-man-filmed-near-los-angeles
Thanks to: https://www.unexplained-mysteries.com