New Bigfoot documentary heads to New York
Posted on Friday, 5 February, 2021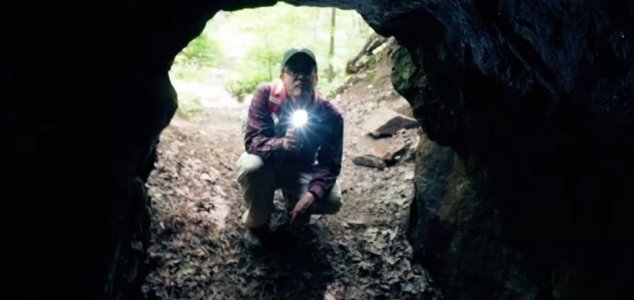 The crew had some unusual experiences. Image Credit: YouTube / Small Town Monsters
Seth Breedlove and the 'On the Trail' team are returning with another investigation into the elusive cryptid.
With the Bigfoot phenomenon showing no signs of slowing down in North America and with sightings continuing to be reported across the United States, efforts to locate concrete evidence of the creature's existence have been continuing in earnest.
Whether or not there really is an undiscovered species of large, bipedal hominid roaming the country's mountains and forests however continues to remain a topic of heated debate.
Now a new documentary -
On the Trail of Bigfoot: The Journey
- is venturing to Upstate New York in an attempt to investigate possible new evidence that something is lurking in the woods.
"Breedlove and his crew headed to the Adirondacks of upstate New York last summer for an intensive, adventure-filled week searching for Sasquatch,"
a press release for the documentary reads.
"The Journey takes a deep look into the subject of Bigfoot but also what spurs people to spend their lives searching for a creature that many believe doesn't exist. Along the way, they made a stop in Whitehall, New York, home to an incident involving multiple members of law enforcement claiming to see a Bigfoot in a field off a rural road."

"The crew had multiple unusual experiences during their various night investigations near Lake George, Whitehall and Western Massachusetts. The Journey unveils some of that evidence."
The documentary will be available to watch on Vimeo and Amazon Prime Video in April.
https://youtu.be/RjgF7U6DjPI
https://www.unexplained-mysteries.com/news/343665/new-bigfoot-documentary-heads-to-new-york
Thanks to: https://www.unexplained-mysteries.com