UFO report could open lid on US spy failings
Posted on Monday, 3 May, 2021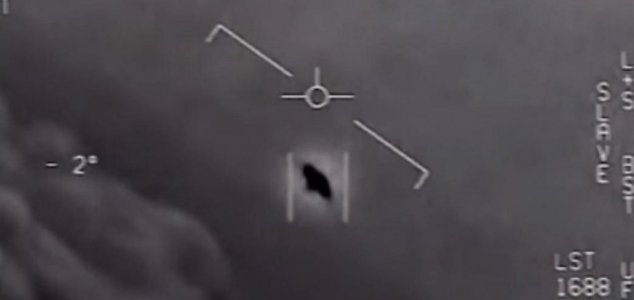 If these objects are Russian or Chinese, why doesn't the US know about it ? Image Credit: US Navy
A whistleblower who worked on the AATIP UFO program has warned of what the long-awaited report could reveal.
Back at the end of last year, it was revealed that an obscure 'committee comment' attached to the intelligence authorization act made an intriguing reference to the UFO phenomenon.
In the comment, the Senate Intelligence committee
"directs the [director of national intelligence], in consultation with the Secretary of Defense and the heads of such other agencies... to submit a report within 180 days of the date of enactment of the Act, to the congressional intelligence and armed services committees on unidentified aerial phenomena."
As things stand, the 180-day deadline will soon be up and the report will be due on June 1st.
According to Luis Elizondo, the former head of the Advanced Aerospace Threat Identification Program (AATIP), however, the report could do more than provide UFO disclosure - it could also lift the lid on the US Government's failure to identify high-tech threats from foreign nations.
He also stated that, during his time at the program, he had seen "very very compelling" data suggesting that there are technologically advanced objects in our skies.
If these turned out to be from countries such as China or Russia, he argues, it could constitute the single greatest US intelligence failure since 9/11.
"There is something in our skies, we don't know what it is, we don't know how it works, we don't know fully what it can do, we don't know who is behind the wheel, we don't know its intentions, and there isn't a damn thing we can do about it," he told
The Sun
.
Source: Mail Online

https://www.unexplained-mysteries.com/news/346614/ufo-report-could-open-lid-on-us-spy-failings
Thanks to: https://www.unexplained-mysteries.com