Mysterious attacks more common than realized
Posted on Friday, 14 May, 2021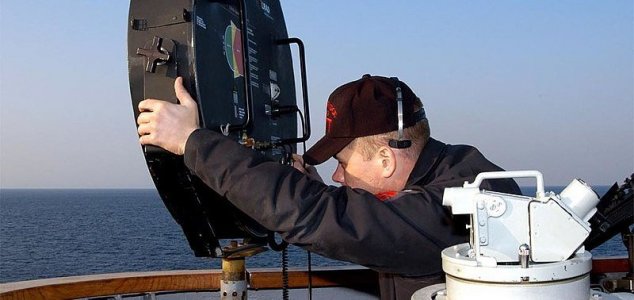 What sort of weapon is responsible for the attacks ? Image Credit: US Navy / Tucker M. Yates
Directed energy attacks (or 'Havana Syndrome') are far more widespread than had been previously reported.
The mysterious condition, which causes a range of symptoms such as fatigue, headaches and nausea, is named after a spate of such incidents which began in Havana, Cuba back in 2016.
At the time, it was believed that US diplomats were being targeted by some sort of directed energy weapon by unknown foreign agents with the goal of disrupting diplomatic ties with the country.
Now according to officials, the symptoms of these perplexing attacks have been experienced by as many as 130 individuals - making it far more widespread than anyone had realized.
The victims include spies, diplomats, soldiers and other US personnel both at home and abroad.
Three CIA officers have been targeted since December 2020, with the most recent occurring just two weeks ago. In each case, the victim was required to undergo treatment to help them recover.
Another case - this time from 2019 - has also now come to light. It involved a military officer who was serving overseas when he was overwhelmed by nausea and headaches after stopping briefly at an intersection. His two-year-old son, who was in the back, had also started to cry.
After they pulled away, the symptoms immediately ceased.
Both the Trump and Biden administrations have ordered investigations into the phenomenon.
Some Pentagon officials suspect Russia is to blame, however this remains unconfirmed.
"As of now, we have no definitive information about the cause of these incidents, and it is premature and irresponsible to speculate," said Amanda J. Schoch, the spokeswoman for the Office of the Director of National Intelligence.
Source: New York Times

https://www.unexplained-mysteries.com/news/346925/mysterious-attacks-more-common-than-realized
Thanks to: https://www.unexplained-mysteries.com