$50k offered for proof of America's Nessie
Posted on Friday, 21 May, 2021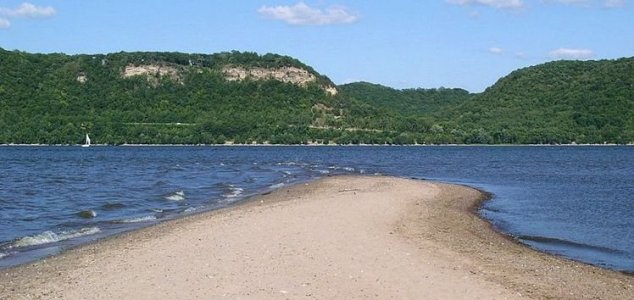 I
s there a monster in Lake Pepin ? Image Credit: CC BY-SA 3.0 McGhiever
A businessman in the US is offering a large cash prize in exchange for proof of the lake monster known as Pepie.
Loch Ness is not the only large body of water with a monster legend.
Over in the United States, there are several similar fables including that of Pepie - the monster of Lake Pepin which sits on the Mississipi River and is bordered by both Wisconsin and Minnesota.
Like the Loch Ness Monster, it is described as a large, long-necked creature and it has been sighted by visitors and tourists alike for years.
Now Larry Nielson - president of the Lake City Tourism Bureau and owner of the 125-passenger paddlewheel boat Pearl of the Lake - is offering a significant sum of money to anyone who can provide, beyond any shadow of a doubt, that the elusive lake monster actually exists.
Nielson himself is quite certain that it does, having witnessed it several years ago.
"All of a sudden I saw a big wake out there against the current," he recalled. "It was about 100-feet long and foot and a half high. So I started doing some research and that's when I heard about Pepie."
To claim the prize, wannabe monster hunters will need to provide a clear photograph of the creature along with some form of biological sample that will be subject to stringent DNA testing.
The money will be paid out if the sample is found to have come from an unknown creature.
Given that anyone who actually finds such proof will likely be able to make a lot more than $50,000 from the discovery, however, it seems unlikely that Nielson will need to pay out anytime soon.
Source: Daily Record

https://www.unexplained-mysteries.com/news/347106/50k-offered-for-proof-of-americas-nessie
Thanks to: https://www.unexplained-mysteries.com