FDA & Pfizer Confirm! Vaccines Shed!
 22/05/2021  Shawn Paul Melville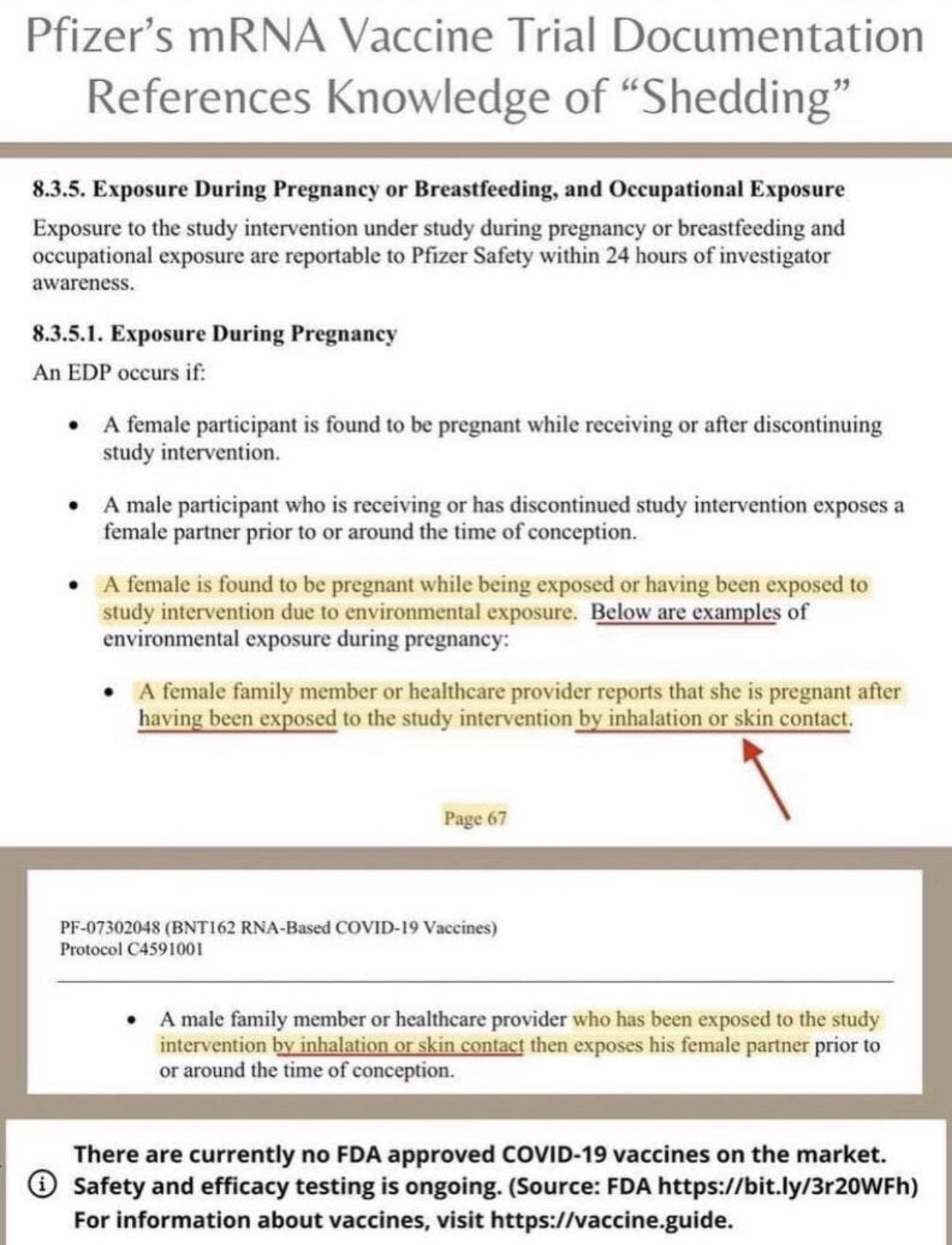 I'm not going to get into this in too much detail. This document produced by the FDA as a "guidance for industry" is all the detail to know how you are contagious after you've received ANY vaccine.
https://www.fda.gov/media/89036/download
Pfizer's own documentation also confirms shedding found in their own patent application.
Twitter suspended the INVENTOR of mRNA technology for saying that vaccinated persons could shed the spike protein.
Editor's Note: The vaccinated are nothing more than biological weapons. These are the ACTUAL SUPERSPREADERS! The pro-hysteria crowd who warns us about super spreaders, but consistently misrepresent. They are projecting, like the attenuated virus' and spike proteins they emit.
https://civilianintelligencenetwork.ca/2021/05/22/fda-confirms-mrna-vaccines-shed/
Thanks to: https://civilianintelligencenetwork.ca