MIT announces 'major advance' towards fusion
Posted on Saturday, 11 September, 2021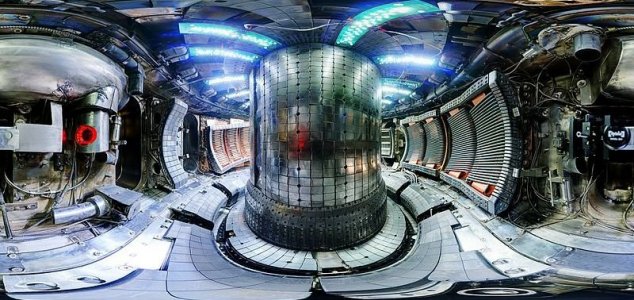 A prototype nuclear fusion reactor. Image Credit: CC BY-SA 4.0 Bobmumgaard / MIT
Scientists at MIT have developed a superconducting magnet that could be the key to harnessing fusion power.
The new magnet, which is capable of producing the most powerful magnetic field of its kind ever, was fired up for the first time on September 5th, producing an impressive field strength of 20 tesla.
Its significance however lies in what it can do for efforts to use nuclear fusion - the same process that occurs in the Sun - to produce practically limitless, clean energy for everyone.
Creating a magnet this powerful makes it possible to finally build a fusion device that is capable of producing more energy than is put into it.
"Fusion in a lot of ways is the ultimate clean energy source," said MIT's Maria Zuber.
"The amount of power that is available is really game-changing."
The next step will be to produce a device demonstrating nuclear fusion power generation. Known as SPARC, it is scheduled for completion within the next four years.
"The challenges of making fusion happen are both technical and scientific," said Dennis Whyte of MIT's Plasma Science and Fusion Center.
"It's an inexhaustible, carbon-free source of energy that you can deploy anywhere and at any time."
"It's really a fundamentally new energy source."
Source: MIT.edu

https://www.unexplained-mysteries.com/news/350512/mit-announces-major-advance-towards-fusion
Thanks to: https://www.unexplained-mysteries.com