Leaked: UFO or possible secret new fighter jet filmed near Lockheed's Skunk Works facilities, California
September 22, 2021   
Twitter Ruben Hofs: Coincidentally, this morning I stumbled upon a very interesting tiktok video of an unknown shape on a flatbed trailer. The scaffolding in the background got my interest and this appears to be the Helendale Radar Cross Section Facility. 
The Helendale Radar Cross Section Facility is located in the Mojave Desert near Lockheed's Skunk Works facilities at Plant 42 in Palmdale, California. 
Twitter Steve Trimble: I showed this to Gen Mark Kelly, Air Combat Command chief. His immediate reply was that he had no idea what it was. And then he took my laptop and stared at it for about 20 seconds. His expression was (warning: my impression) somewhere between confused and impressed. 
If the video is genuine, could this craft, which looks like a UFO, be a craft of the next-generation fighter program, known as
Next Generation Air Dominance
, or NGAD?
The video: pic.twitter.com/Unhq9lsHwE
— Ruben Hofs (@rubenhofs) September 22, 2021
Ruben Hofs
@rubenhofs
·
Sep 22, 2021
Coincidentally, this morning I stumbled upon a very interesting tiktok video of an unknown shape on a flatbed trailer. The scaffolding in the background got my interest and this appears to be the Helendale Radar Cross Section Facility. Also, this does not seem to resemble the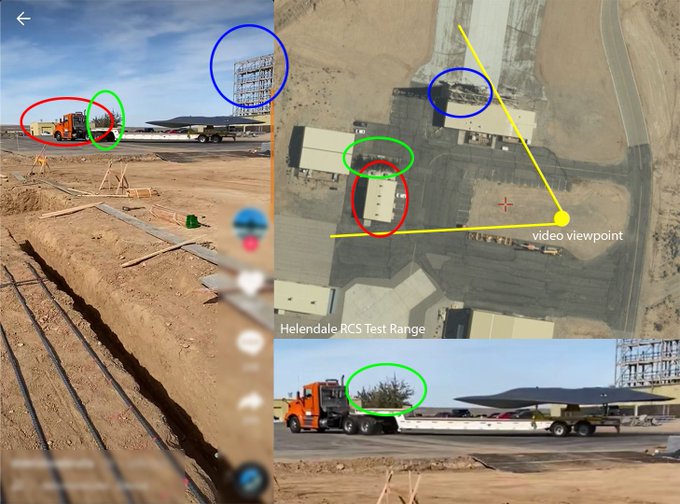 Ruben Hofs
@rubenhofs
The video: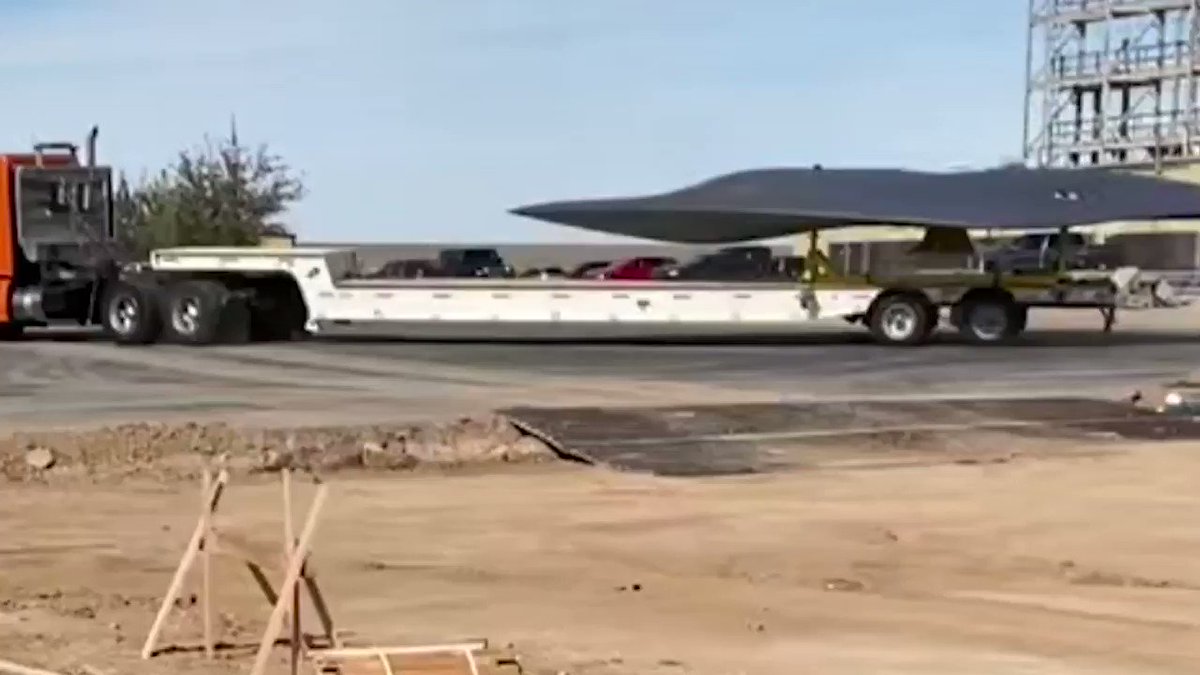 7:20 AM · Sep 22, 2021
WATCH VIDEO HERE: http://ufosightingshotspot.blogspot.com/2021/09/leaked-ufo-or-possible-secret-new.html
Thanks to: http://ufosightingshotspot.blogspot.com