Tyson: 'when the aliens come, we'll all know'
October 15, 2021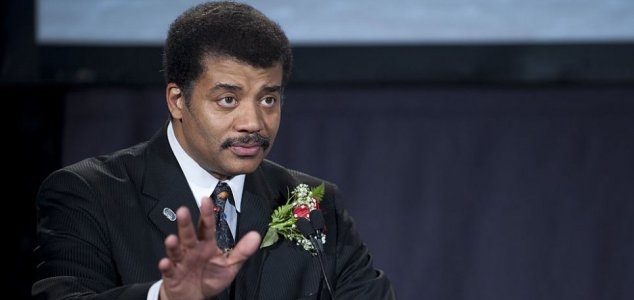 Tyson has some strong views on the topic of UFOs and alien visitation. Image Credit: NASA
Astrophysicist Neil deGrasse Tyson spoke out about the US Navy's UFO videos during a recent TV interview.
Speaking to CNN's Anderson Cooper on Wednesday, Tyson seemed less than impressed by the US Navy pilot videos of UAPs (unidentified aerial phenomena) that emerged recently.
His main criticism centered around the poor quality of the footage in an age when even relatively inexpensive mobile phones have high-resolution cameras built into them.
"I've said this before," said Tyson. "Just look at - by the way, there are three billion smartphones in the world. And each one can take a high-resolution color video or still picture."
"And the best evidence we're looking at is monochromatic fuzzy tic tacs on a Navy screen?"
"We are crowd sourcing any visitor to Earth. I'm just looking for better data than that."
Cooper responded by pointing out that he had personally interviewed one of the pilots and that they had seemed highly credible and believable.
"I'm not saying people aren't credible," Tyson replied. "If you're human and you see something astonishing, sure. You hear them speak of it and they're pilots and they're used to seeing bogeys and yes, they'll be astonished. That doesn't mean they know what it is."
In the end, he concluded by suggesting that we will know for sure if aliens actually do visit the Earth.
"I think when the aliens come, you don't need fuzzy video to be pointing to," he said.
"We'll all know, ok? Just telling you."
Source: Mediaite
https://www.unexplained-mysteries.com/news/351573/tyson-when-the-aliens-come-well-all-know
Thanks to: https://www.unexplained-mysteries.com