26 Firehouses in NYC Close as Staff Refuse COVID-19 Vaccines – Garbage Piles up in NYC as People Quit Rather than Get the Shot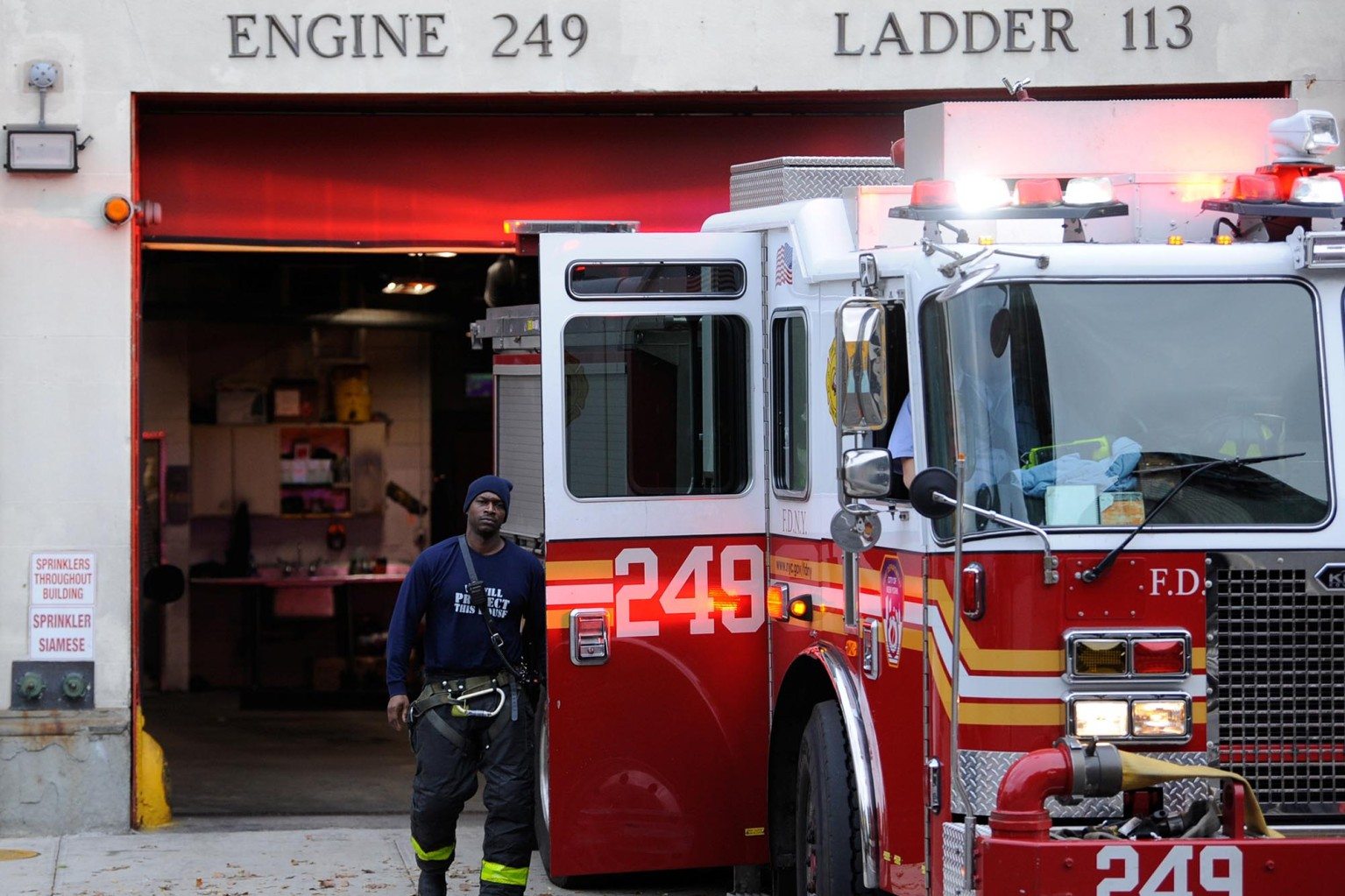 Image source.
by
Brian ShilhavyEditor, Health Impact News
New York City had to close 26 firehouses this weekend due to lack of staff, as apparently many of the 10,951 firefighters who are refusing to be vaccinated over the Mayor's COVID-19 vaccine mandate called in sick this weekend.
The Daily Mail is reporting that a 7-year-old child died in a fire that broke out at 1:30 a.m. early Saturday morning.
A total of 26 New York firehouses have been forced to close after firefighters refused to get vaccinated ahead of Mayor Bill de Blasio's Monday deadline – and a seven-year-old boy died the following day as departments saw major staff shortages.

The Uniformed Firefighters Association revealed a list of FDNY stations that 'have close due to no manpower' and it includes six in Manhattan, nine in Brooklyn, three in Queens, four in the Bronx and four in Staten Island.

On Friday FDNY Commissioner Daniel Nigro warned that the effects of the closures could be catastrophic and 'endanger the lives' of city residents.

A day later Robert Resto, 7, was killed and his 54-year-old grandmother were seriously hurt after a deadly blaze engulfed their Washington Heights home around 1.30am Saturday.

Although an FDNY spokesman told the FDNY that the firefighters' response time was not impacted by the 10,951 firefighters who have yet to get vaccinated, just yesterday firefighters were reportedly calling out sick to avoid unpaid leave.

Read the full article at The Daily Mail.
Andrew Ansbro, president of the Uniformed Firefighter Association, has warned that there would be loss of life if the city enforces the vaccine mandates.
https://rumble.com/embed/vlwt6d/?pub=4
According to the New York Post, firefighters are not the only ones refusing the vaccine mandates, but other city workers are as well, and now garbage is starting to pile up around the city.
https://vaccineimpact.com/2021/26-firehouses-in-nyc-close-as-staff-refuse-covid-19-vaccines-garbage-piles-up-in-nyc-as-people-quit-rather-than-get-the-shot/
Thanks to: https://vaccineimpact.com