Controversy surrounds claim that a second Sphinx has been found
November 5, 2021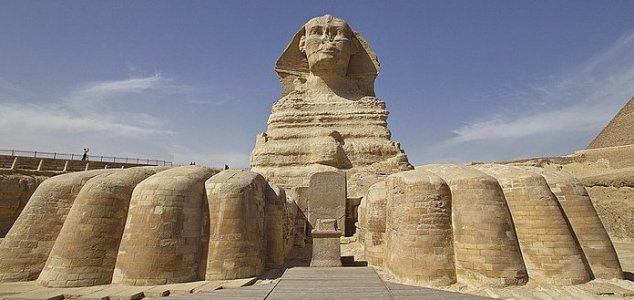 Could there really be a second Sphinx ? Image Credit: CC BY-SA 4.0 Mohamad Kassem
The claim, which has been heavily refuted, comes courtesy of a prominent Egyptian tourism official.
The Sphinx remains one of the most recognizable relics of the ancient world - a giant 20-meter tall statue with the head of a human, the body of a lion and the wings of a falcon.
Recently however, Reda Abdel Halim - who is the director of public relations for the Giza pyramids district at the Egyptian Ministry of Tourism and Antiquities - has sparked controversy and debate by claiming that archaeologists had unearthed a second Sphinx of a similar size to the first.
A Zagazig University research paper, he argues, has been published confirming the discovery.
Not everyone however agrees with his assessment, with many officials and archaeological leaders denying that anything of this nature had been found.
Famed archaeologist and former Minister of Antiquities Zahi Hawass - who would normally have been all over a discovery like this - has stated that the claim is "completely not true" and that no such research had been conducted or published by Zagazig University. 
"The Sphinx is unique in Egypt and the world," he told
Al-Monitor
. "Any talk about discoveries of other similar statues is baseless and has only one purpose, which is creating media fanfare."
He certainly has a point - to date there has never been any evidence of another Sphinx, let alone one as large as the existing statue and situated in a region so heavily explored and excavated.
"During the many years I headed the Giza pyramids area, we worked along Egyptian and foreign experts and archeologists, scanning the entire area, and I can assure there is not another statue of the Sphinx," said Hawass.
Antiquities media adviser Nevin al-Arif has also played down the claim as "baseless."
"The statue in question was discovered a long time ago in the area and has nothing to do with the original Sphinx," she said. "It is nothing but a normal statue."
As things stand, however, Halim remains adament that what he is saying is true.
Source: Al-Monitor.com
https://www.unexplained-mysteries.com/news/352278/controversy-surrounds-claim-that-a-second-sphinx-has-been-found
Thanks to: https://www.unexplained-mysteries.com