Concerns raised over Pentagon's new UFO office
December 2, 2021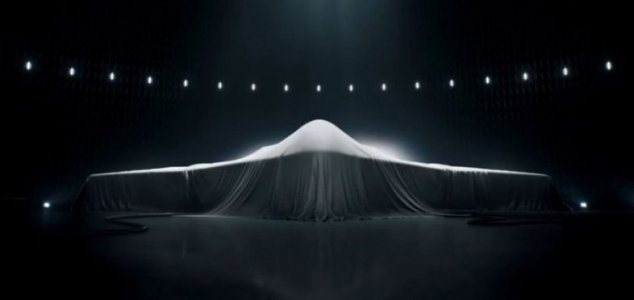 Will things actually get better ? Image Credit: YouTube / Northrop Grumman
Former officials maintain that the new office will compromise efforts to establish full transparency on the subject.
Last month the US Department of Defense announced the Airborne Object Identification and Management Synchronization Group (AOIMSG), a new UFO investigation office that will serve as the successor to the US Navy's Unidentified Aerial Phenomena Task Force.
According to an official press release, the AOIMSG will "synchronize efforts across the Department and the broader US government to detect, identify and attribute objects of interests in Special Use Airspace (SUA), and to assess and mitigate any associated threats to safety of flight and national security."
Not everyone is enthusiastic about this news however, including Luis Elizondo - who previously headed up a unit that was responsible for assessing military UFO reports.
His concerns relate to how the new UFO office could compromise Sen. Kirsten Gillibrand's proposed amendment to the 2022 National Defense Authorization Act (NDAA) which aims to establish full transparency on the subject of UFOs and to remove all secrecy surrounding the phenomenon.
"If we want 70 more years of secrecy on this topic, then the Office of the Under Secretary of Defense for Intelligence and Security is the perfect place to put it," said Elizondo. 
"They've had four years so far, and we have little in the way of efforts serving the public interest."
Elizondo is not alone in his concerns - Christopher Mellon, who ran an equivalent unit during the Clinton and Bush administrations, does not believe that the new UFO office will have the "funding, line authority, contracting, command or technical capabilities" to investigate UFOs effectively.
"The inability of the Office of the Under Secretary of Defense for Intelligence and Security to engage effectively on the [UFO] issue is why so little has changed or been accomplished since 2004," he said.
Given the potential for such issues, it is unclear exactly how things will progress under the new office and whether Gillibrand's calls for greater transparency will actually be enacted at all.
At the end of the day, we could end up no better off than when the government's UFO investigations were kept secret.
Source: The Hill
https://www.unexplained-mysteries.com/news/353140/concerns-raised-over-pentagons-new-ufo-office
Thanks to: https://www.unexplained-mysteries.com