Omicron Found Mostly in Vaccinated Americans So Far
by Marco Cáceres
Published December 12, 2021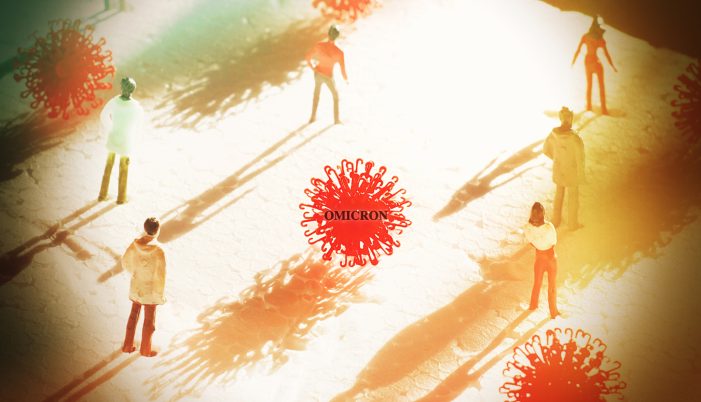 On Dec. 1, 2021, the first case of the new SARS-CoV-2 variant known as Omicron (initially designated "B.1.1.529") in the United States was confirmed by the U.S. Centers for Disease Control and Prevention (CDC) in California. The case involves a fully vaccinated individual in San Francisco who had returned from a trip to South Africa on Nov. 22, began developing mild symptoms of COVID-19 on Nov. 25 and tested positive for the mutated virus on Nov. 29. The person, whose name has not been released to the public, is between 18 and 49 years old and has been under self-quarantine.
1
2
South Africa was the first country to report a case of Omicron infection to the World Health Organization (WHO) on Nov. 24. However, the variant reportedly may have already been circulating in Europe at least a week earlier. According to the National Institute for Public Health and the Environment (RIVM) of the Netherlands, Omicron had been found in PCR (polymerase chain reaction) test samples taken in that country on Nov. 19, and Nov. 23. Omicron had apparently also been detected in test samples taken in Belgium and Germany prior to the revelation by South African health officials.
3
4
5
6
7
Dozens of Omicron Cases Reported in U.S.
A second and third case of Omicron infection in the U.S. were identified shortly after the case in California. Those cases involve a man in Minnesota who had been fully vaccinated for COVID and received a booster shot and a woman in Colorado who had also been fully vaccinated.
8
Through the first week of this month, the CDC had confirmed a total of 43 cases of Omicron in the U.S. Thirty-four, or nearly 80 percent, of those cases involved fully vaccinated individuals—14 of whom had also received booster shots. Twenty-five of those infected with the virus were between the ages of 18 and 39, and 10 of the cases were among adults 40 to 64 years old, while four cases were children and four were seniors. Nearly all the Omicron cases were said to be mild, with symptoms such as coughing, congestion and fatigue. Only one of the cases required hospitalization. There were no deaths.
9
10
11
Omicron Highly Infectious But Mild and Largely Resistant to Pfizer Shot
On Dec. 9, the WHO confirmed that the Omicron COVID variant was highly infectious  and had spread to 57 countries, but that it was too soon to gauge the severity or virulence of the new variant. "It's too early to tell," said Maria Van Kerkhove, PhD of the WHO. "I just only wanted to caution against any conclusions about the severity of Omicron yet." Preliminary data about Omicron infections in South Africa, though, suggests the virus may be milder than the Delta variant, Dr. Van Kerkhove said.
12
13
Preliminary data on Omicron also suggests that the virus may be resistant to COVID vaccines. A recent study conducted by researchers at the Africa Health Research Institute in South Africa shows that Omicron "significantly reduces antibodies" generated by Pfizer/BioNTech's experimental messenger RNA (mRNA) BNT162b2 biologic. The researchers found a 41-fold reduction in the ability of the antibodies to neutralize the Omicron variant compared with the original SARS-CoV-2 virus.
14
15
"We seem to see a drastic reduction in neutralizing activity, far more than with previous variants," said virologist Florian Krammer, PhD of the Icahn School of Medicine at Mount Sinai, New York. "Little activity was left in vaccinated individuals."
14
Pfizer CEO Pushing for a Fourth COVID Shot
The negative findings of the South African study could be one of the reasons Pfizer CEO Albert Bourla appears to be pushing for a fourth shot of BNT162b2 (including the booster dose). Bourla has said that Pfizer can develop a new COVID biologic that specifically targets Omicron by March 2022. He said:
When we see real-world data, will determine if the Omicron is well covered by the third dose and for how long. And the second point, I think we will need a fourth dose. With Omicron we need to wait and see because we have very little information. We may need it faster.15 16 17
---
If you would like to receive an e-mail notice of the most recent articles published in The Vaccine Reaction each week, click here.
Click here to view References:
 https://thevaccinereaction.org/2021/12/omicron-found-mostly-in-vaccinated-americans-so-far/
Thanks to: https://thevaccinereaction.org