Dangerous M6.6 earthquake hits off Java, Indonesia, shakes capital city Jakarta and sends thousands in the streets – 2 injured and 900 buildings damaged (videos and pictures)
Date: January 16, 2022Author: Nwo Report
Source: Strange Sounds
A 6.6-magnitude earthquake struck off the coast of Indonesia's Java island on Friday, January 14, 2021 causing buildings to shake in Jakarta, the capital city.
Map of the epicenter of the dangerous M6.6 earthquake in Indonesia on January 14 2022. via USGS
The strong and relatively shallow quake struck at 0905 GMT (4.05pm Jakarta time) at a depth of 37 kilometers (23 miles).
Alan Kafka
@Weston_Quakes
Magnitude 6.6 Earthquake today in Indonesia. Offshore/low likelihood of casualties and damage (USGS). @raspishake @jpulli @WeirdHat @KristiFinkTXESP #SeismoTwitter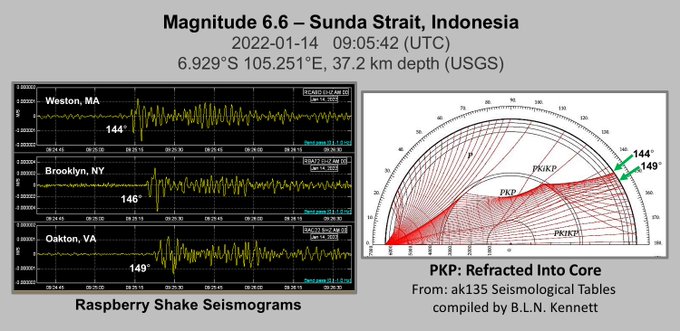 9:09 PM · Jan 14, 2022
The tremor was felt in the capital and rattled buildings. No tsunami warning was issued. Pandeglang district in Banten Province was the most heavily hit.
https://youtu.be/Xv89OsUwfaY
https://youtu.be/jQq5MBUo27o
Due to its location on the Pacific "Ring of Fire," an arc of severe seismic activity where tectonic plates meet that runs from Japan to Southeast Asia and throughout the Pacific basin, Indonesia experiences numerous quakes. [KhaleedTimes]
https://nworeport.me/2022/01/16/dangerous-m6-6-earthquake-hits-off-java-indonesia-shakes-capital-city-jakarta-and-sends-thousands-in-the-streets-2-injured-and-900-buildings-damaged-videos-and-pictures/
Thanks to: https://nworeport.me