US Gov't to Fix Supply Chain Problem by Banning Unvaxxed Truckers from Crossing the Border
Date: January 27, 2022Author: Nwo Report
Source:
Matt Agorist
In case you have been under a rock, you likely noticed that there is a bit of a problem with the American supply chain — and the rest of the world in general. The pandemic, coupled with the government's response to it, has thrown the world into a whirlwind of uncertainties, inefficiencies, and complete stoppages.
As this article is being written, thousands of containers sit on ships off the California coast waiting to be unloaded. Prices of everything have gone through the ceiling and there are very few signs that anything is improving. Instead of providing meaningful solutions, the government is telling citizens to start rationing.
DC Homeland Security & Emergency Management
@DC_HSEMA
If you're hitting the grocery store to prepare for winter weather, please just buy what you need and leave some for others! You may have noticed empty shelves in some stores due to national supply chain issues, but there is no need to buy more than you normally would.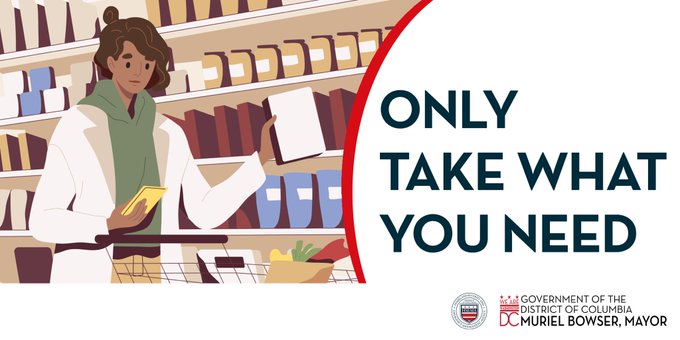 12:26 PM · Jan 15, 2022
https://nworeport.me/2022/01/27/us-govt-to-fix-supply-chain-problem-by-banning-unvaxxed-truckers-from-crossing-the-border/
Thanks to: https://nworeport.me