The Grateful Dead sing the national anthem
Happy Fourth of July from the finest band in the land
Marc Cenedella, Author
Now you'll know that the national anthem is a favorite of mine - I listened to Whitney Houston's best-ever rendition fifty times to write about it earlier this year.
So I'll share a performance from the Grateful Dead with you on this Fourth of July.  It's a bit more barbershop quartet than psychedelic steal-your-face, but the gentlemen acquit themselves surprisingly well…
I'm even impressed that Vince Welnick manages to keep his hand over his heart for the entire song.
Good job, Vince!
The Dead are a legendary band, many say the greatest American rock and roll band ever.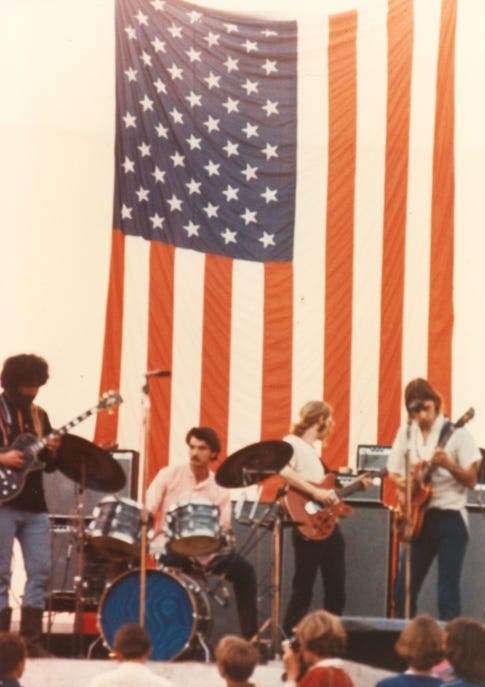 From their lyrics ("leaving Texas, Fourth day of July") to the lifestyle - touring the country essentially non-stop for 30 years, followed from city to city by the caravan that was the Deadheads - they were without peer, a truly only-in-America kind of spectacle.
In 2,314 concert appearances, they never played the same show twice, and true fans can easily distinguish between the different styles of, say, "Eyes of the World" performed in 1974 versus 1990. The Dead called on the great themes in American music from rock to country to jazz to gospel with a songbook of almost five hundred different songs.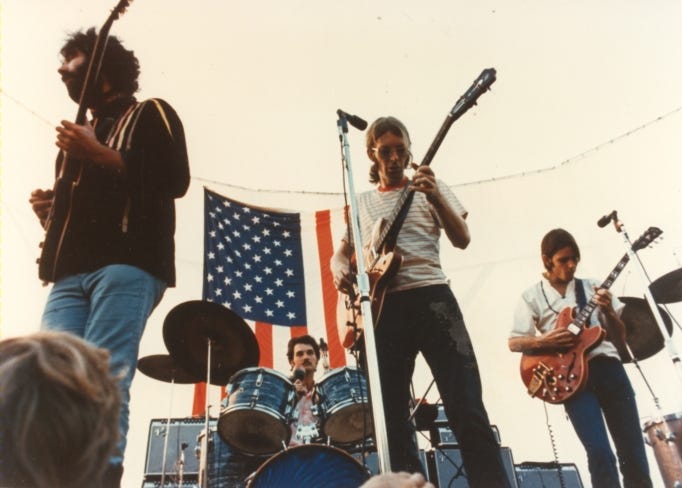 And on their long, strange trip, they invented a business model unique in the industry, encouraging fans to record their live concerts and share them.
"The shows are never the same, ever. And when we're done with it, they can have it." Jerry Garcia famously said.
Whereas most bands made money from the album and marketed the release with a supporting concert tour, for the Dead the live music was the show, the business, and the celebration all in one.
Their inverted business model pushed the Dead to be the #1 grossing tour act in the country.
And they were loud.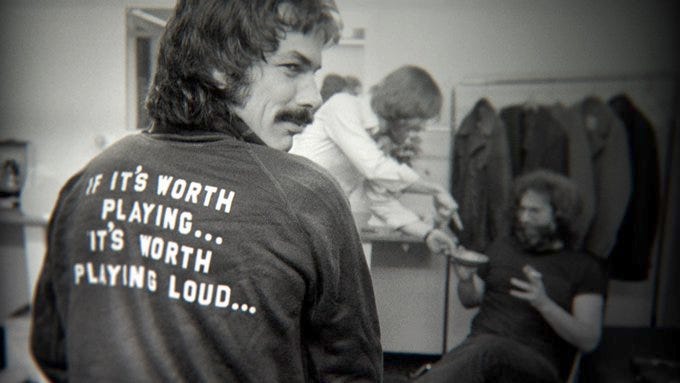 Unhappy with the PAs available in the venues they played, they built the 'Wall of Sound' in 1974, the largest concert sound system ever built to that time.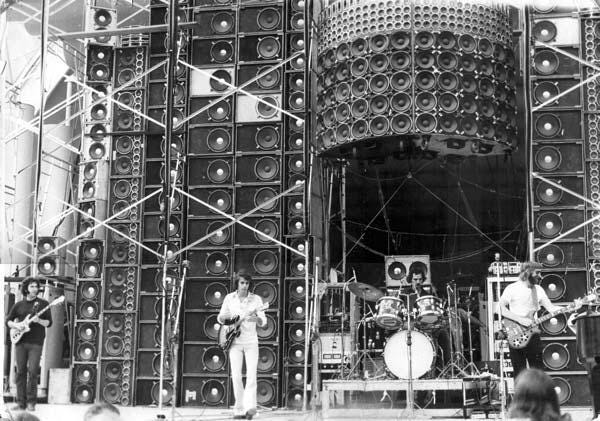 Truckin' off to Buffalo
I saw the Grateful Dead 17 times live, including a memorable Fourth of July show on this date in 1989 at Buffalo's Rich Stadium.  Of course New York plays a special part in Dead history, from their widely celebrated "best show ever" at Cornell '77, to their 52 sold-out shows at Madison Square Garden that saw them inducted into the MSG Hall of Fame.
Are they the
best
or
most
American band ever?  I don't know if rock and roll has titles or competitions like that, but they're certainly my favorite, and remain the favorite of millions of fans in new iterations such as Dead & Company, new interpretations such as Joe Russo's Almost Dead, and tribute acts such as Dark Star Orchestra.
As Jerry Garcia would explain it, "We're like licorice. Not everybody likes licorice, but the people who like licorice
really
like licorice."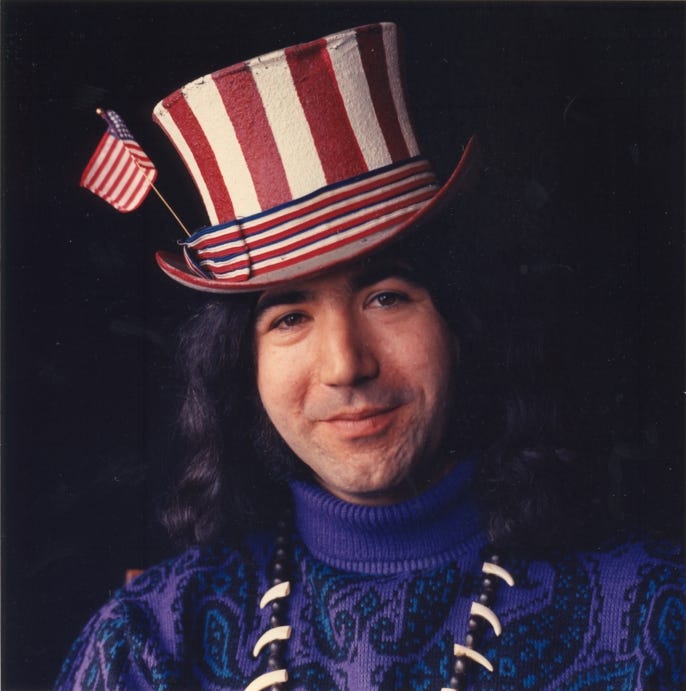 They certainly are American enough to remind us this 4th of July that loud music, road trips, the freedom to run your life the way you want to, and being together with eighty thousand of your closest friends is a great way to celebrate the birth of the American dream.
Happy Fourth of July everybody!
https://youtu.be/e67T_kjc64A
https://cenedella.substack.com/p/the-grateful-dead-sing-the-national?utm_source=substack&utm_medium=email
Thanks to: https://cenedella.substack.com