I Personally Approved The Decision To Seek A Search Warrant" The Internet Reacts To Garland Press Conference After Mar-a-Lago Raid [VIDEO]
Date: August 12, 2022Author: Nwo Report
Posted BY:
Adam Wilson
On Monday night, the FBI executed a search warrant on President Trump's Mar-a-Lago estate.
A day after the raid, it was revealed that the search warrant was not related to any other investigation in to President Trump, including the ongoing investigation that the January 6th Committee is carrying out in the aftermath of the 'Stop the Steal' rally.
Senior officials at the Department of Justice have admitted that the raid backfired 'spectacularly' after high-ranking Republican officials and some Democratic politicians accused Merrick Garland of politicizing the Department of Justice.
On Thursday, Garland attempted to do damage control at a press conference.
During the press conference, he admitted that he 'personally approved' the decision to raid President Trump's home.

Greg Price
@greg_price11
·
Follow
Garland: "I personally approved" the Mar-a-Lago raid.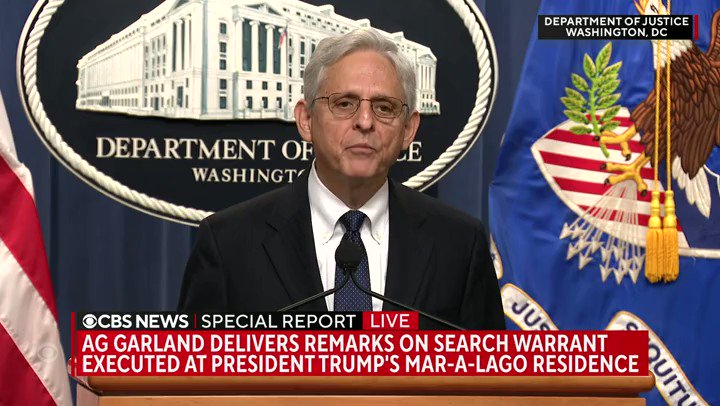 2:09 PM · Aug 11, 2022
Learn More
https://nworeport.me/2022/08/12/i-personally-approved-the-decision-to-seek-a-search-warrant-the-internet-reacts-to-garland-press-conference-after-mar-a-lago-raid-video/Thanks to: https://nworeport.me