I'm sorry, but WTF?
PurpleSkyz
Admin
https://youtu.be/nNj67jGz7Xw
PurpleSkyz
Admin
Jamie Lee Curtis Under Fire After Posting Disturbing Photo of Young Naked Child in Box on Social Media
Date: January 20, 2023Author: Nwo Report  
Posted BY: Wyatt | NwoReportWeird Jamie Lee Curtis is under fire after an image, captured in the background of one of her social media posts, reveals a disturbing photo of a young naked child in a box displayed on her office wall.
The New York Post reports:
The 64-year-old "Halloween" star — who contracted COVID-19 after attending the Golden Globes — posted the photo on Instagram (now deleted) and Facebook, which focused on the "beautiful Pollack chairs" in the center of the image.
"Ok. This is a weird post. But I have Covid, so f–k it. During one of the SAG nomination panels for @everythingeverywheremovie I told the story of how I ended up with my office furnished with my beautiful Pollack chairs from that movie," wrote the "Freaky Friday" star.
However, many people's attention was drawn to the weird piece of art hanging just above the chairs.

Social media users were shocked by the image.

DC_Draino
@DC_Draino
·
Follow
5 days ago Hollywood has-been Jamie Lee Curtis posted a vaccine ad for Pfizer on Instagram 3 days ago she posted an extremely disturbing picture she has in her home of a child stuffed in a suitcase We have serious questions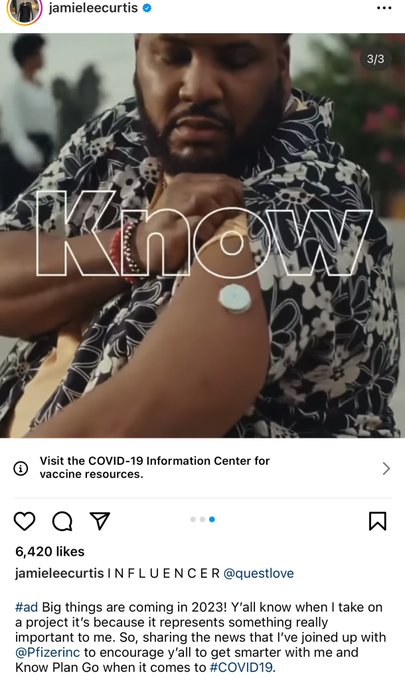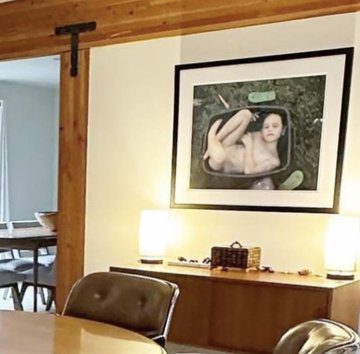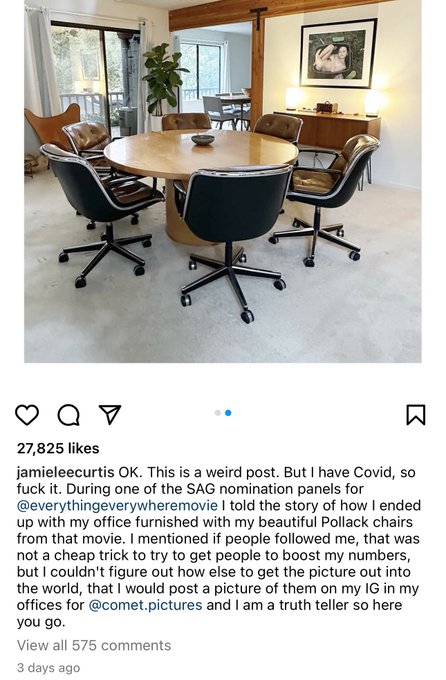 Liz Churchill
@liz_churchill8
Jamie Lee Curtis @jamieleecurtis is this you with the Podesta Artwork? Asking for the World. Thanks.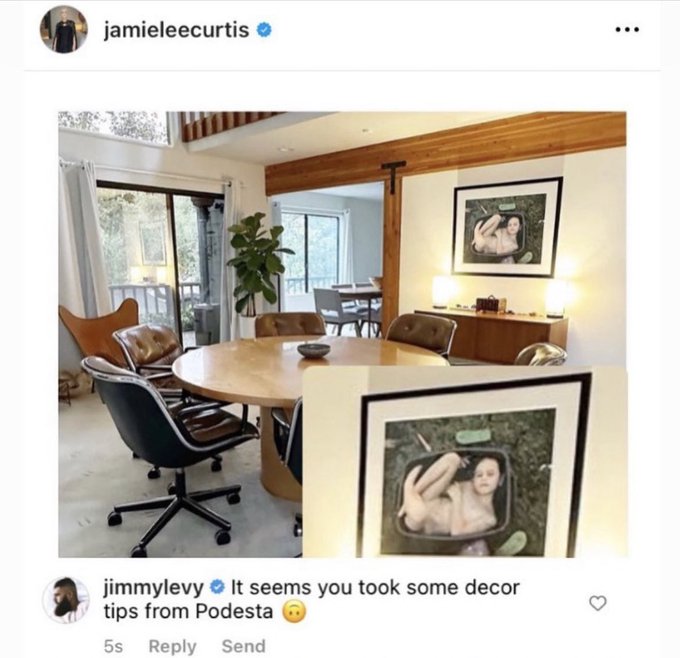 12:11 PM · Jan 17, 2023
21.1K
See the latest COVID-19 information on Twitter
THANKS TO: https://nworeport.me/2023/01/20/jamie-lee-curtis-under-fire-after-posting-disturbing-photo-of-young-naked-child-in-box-on-social-media/
Permissions in this forum:
You cannot reply to topics in this forum