Biden Regime Caught in ANOTHER Lie: Spox John Kirby Struggles to Explain How Biden Admin Was Able to Track Balloons During Trump Years Since Radar Was Just Upgraded to Spot Them (VIDEO)
Date: February 18, 2023Author: Nwo Report  
Posted BY:
Jim Hoft
After the first China spy balloon was spotted by tens of thousands of Americans crossing the continental US, the Biden administration came out and claimed this also occurred during the Trump years.
In early February the Biden regime admitted to the public that a China spy balloon crossed over the US. The balloon was first spotted a week earlier in Alaska back on January 28. It flew from there into Canada and down into the continental US. The balloon then entered Idaho and crossed the US for the next four days. The China spy balloon was then shot down after it left US territory and had collected all of its data for the Chinese Communist Party. This was an unprecedented event in US history.
The China spy balloon tracking model over the continental US.
The fake news media the next weekend played clean-up for the Biden regime.  The media hoped to convince Americans that these China spy balloons cross the US all of the time.  In fact, fake news insisted that this happened during the Trump years – three times.
On Sunday morning a FOX News reporter pushed back on these claims. She spoke with Michael Bolton, Ric Grenell, Former Defense Secretary Mark Esper, and others who said they had never heard of this happening. And if it did occur, they were not notified – which is just as bad.
Former Trump advisor
John Bolton
, former DNI
Ric Grenell
, Former Defense Secretary
Mark Esper
, Former Secretary of State and CIA Director
Mike Pompeo
, President Trump, Defense Secretary Mattis, and former DNI John Ratcliffe, spoke out that that this was a lie.
And
General Keith Kellogg,
who was the Executive Secretary and Chief of Staff of the United States National Security Council in the Trump administration, says he was never notified!
This never happened during the Trump years. And if it did happen, the top officials in Trump administration were not notified – which is just as bad.

Simon Ateba
@simonateba
·
Follow
BREAKING: @WhiteHouse John Kirby struggles to explain how @JoeBiden administration was able to track Chinese spy balloon during @realDonaldTrump administration since radar was just upgraded to track them . WATCH.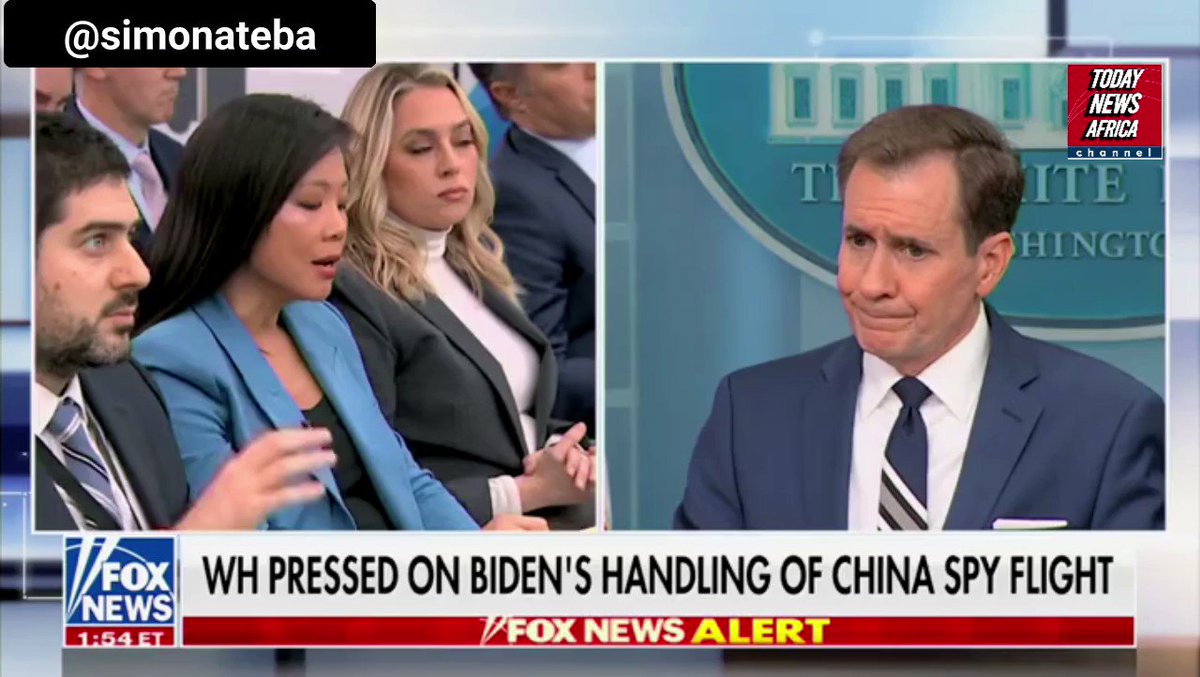 1:12 PM · Feb 17, 2023
WATCH VIDEO HERE: https://nworeport.me/2023/02/18/biden-regime-caught-in-another-lie-spox-john-kirby-struggles-to-explain-how-biden-admin-was-able-to-track-balloons-during-trump-years-since-radar-was-just-upgraded-to-spot-them-video/