Invasion Begins: Video Purportedly Shows Illegal Aliens Opening DHS Packets With Smartphones, Some Court Dates Not Until 2035
By Rusty Weiss
May 12, 2023 at 10:07am
Title 42, the Trump-era pandemic public health restrictions that became a key tool in turning back illegal aliens at the border, has officially come to an end.
And with that end, officials have warned they expect up to 13,000 migrants to attempt to enter the country each day henceforth. If that number holds, you may see close to 5 million illegal aliens overrunning the border in the next year.
Video and images emerging from the border so far are disturbing.
Independent journalist Tayler Hansen released a clip on social media purportedly showing some illegal immigrants opening up packets from the Department of Homeland Security (DHS) which include government-issued smartphones and directives to appear at a court date set many years in the future.
Hansen also included photographs of forms showing court dates in both 2026 and 2027.
Illegal Immigrants Court Dates As Far Out as 2035!
Rebecca Brannon, another independent journalist, also posted images of illegal immigrants using smartphones and reviewing directives to attend court dates as far out as four years from now.
She also noted that some of the illegal aliens she spoke to weren't simply from South America, but also "Chinese nationals."
Support Conservative Voices!
Sign up to receive the latest
political news, insight, and commentary delivered directly to your inbox.
By subscribing, you agree to receive emails from ThePoliticalInsider.com and that you've read and agree to our privacy policy and to our terms and conditions. You further agree that the use of reCAPTCHA is subject to the Google Privacy and Terms of Use.
"After a brief initial processing, migrants are given papers for a notice to appear – most court dates I've seen are dated in 2027 – FOUR YEARS from now," Brannon wrote.
"Some are also given new phones and a bus ticket to a state where they've provided an address of a sponsor or family already here in the country."
Those receiving court dates for 2027 may have been the lucky ones. The New York Post is reporting that others actually received hearings as early as August of this year or even 2025.
However, there were those illegal immigrants who had court dates set as late as 2032 and 2035 in Chicago and Florida.
DHS expects those who don't have enough respect for the immigration laws of a sovereign nation to appear back in court 12 years from now? Are you kidding?
Tayler Hansen
@TaylerUSA
·
Follow
Brownsville, TX: Migrants open their DHS packets and use their government issued cell phones after being processed and receiving court dates. Some migrants have shown me that their court dates are as far out as 2027.
@TPostMillennial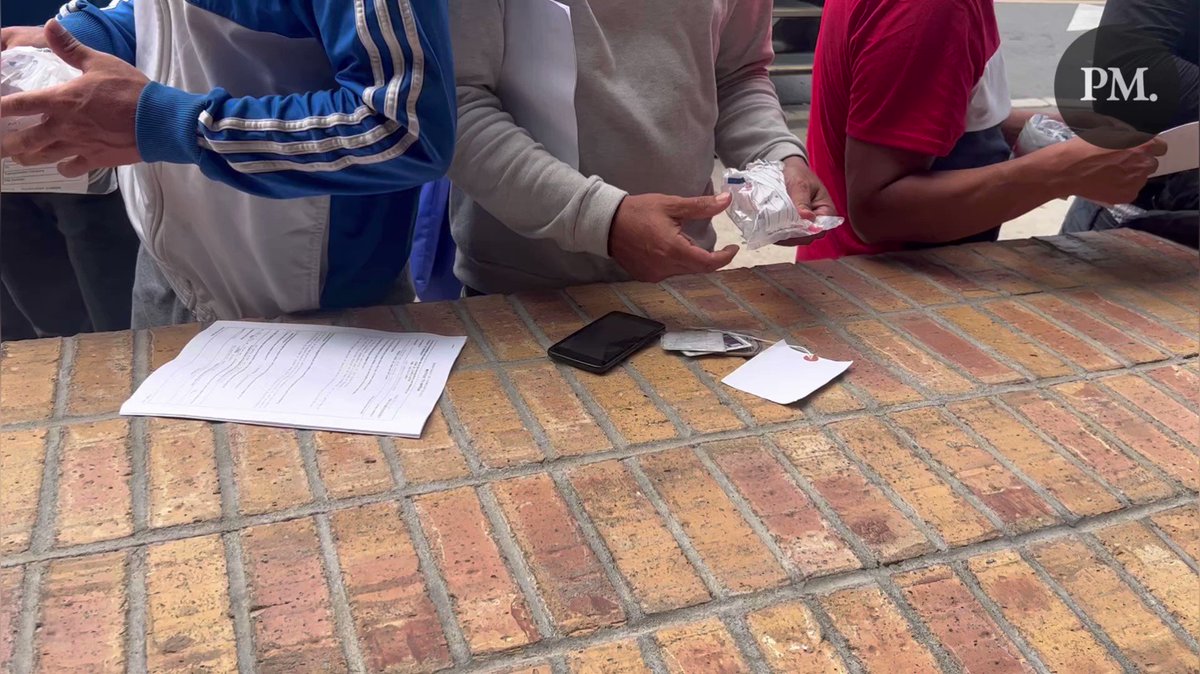 8:54 PM · May 11, 2023
MORE VIDEO HERE: https://thepoliticalinsider.com/invasion-begins-video-purportedly-shows-illegal-aliens-opening-dhs-packets-with-smartphones-some-court-dates-not-until-2035/?utm_campaign=TPI05122023AMWUC&utm_source=criticalimpact&utm_medium=email&source=TPICI