Succession: George Soros Hands Son Alex Control of His $25 Billion Empire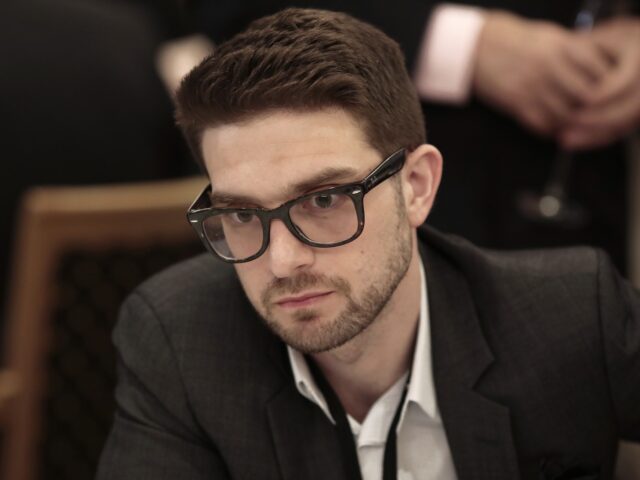 Jason Alden/Bloomberg via Getty
Simon Kent
11 Jun 2023
Billionaire left-wing Democrat donor George Soros is handing control of his $25 billion financial empire to his younger son Alex who has vowed to pursue even more ultra-liberal causes.
The newly crowned 37-year-old heir told the 
Wall Street Journal
 he will broaden his father's famously woke interests to include issues like voting and abortion rights as well as "gender equality."
He also feels bound to inject himself into the day-to-day political affairs of the nation ahead of the 2024 election.
"I'm more political," Alex observed when comparing himself to his Hungarian-born financier father.
He has already visited the White House 17 times in just over a year and met with big-name Democrats, as Breitbart News reported.
He also recently tweeted a picture of himself with Vice President Kamala Harris.
Open Society Foundations, the Soros family non-profit, currently directs about $1.5 billion a year to causes all around the planet.
The young man's profile on the Open Society website outlines he is also "the founding chair of Bend the Arc Jewish Action, and sits on the boards of Bard College, the Center for Jewish History, Central European University, the European Council on Foreign Relations, and International Crisis Group."
The Soros scion told the outlet he worried about the possibility of Donald Trump returning to the White House — suggesting the family will contribute greatly to Democrats in the 2024 presidential election.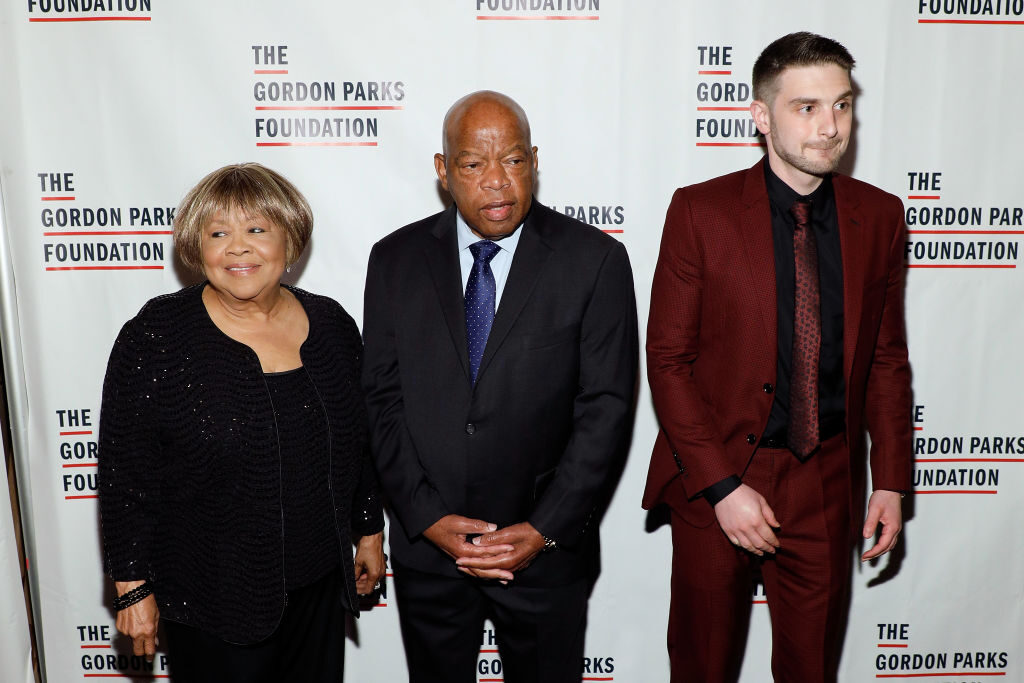 File/Mavis Staples, John Lewis, and Alexander Soros attend the 2016 Gordon Parks Foundation Annual Gala at Cipriani 42nd Street on June 6, 2017 in New York City. (Photo by Taylor Hill/FilmMagic)
"As much as I would love to get money out of politics, as long as the other side is doing it, we will have to do it, too," he said.
During the interview, Alex reportedly urged Democratic figures to be clearer on delivering their messages while being "more patriotic and inclusive" to win the trust of voters.
As Breitbart News has chronicled previously, Soros-backed organizations funneled millions of dollars to organizations dedicated to advocating for mass immigration and amnesty for illegal immigrants, organizations helping illegal aliens evade deportation from the United States, and organizations that work to normalize and legalize prostitution.
The full
Wall Street Journal
interview with Alex Soros can be read here
MORE HERE: https://www.breitbart.com/politics/2023/06/11/succession-george-soros-hands-son-alex-control-of-his-25-billion-empire/