States Move to Mandate Deadly HPV Gardasil Vaccine for Children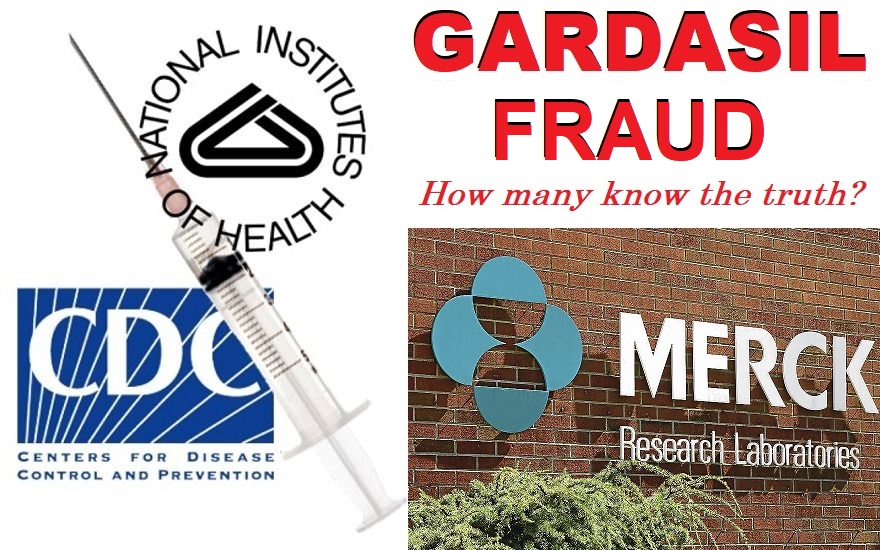 by
Brian ShilhavyEditor, Health Impact News
Pharmaceutical giant Merck's political influence is now reaching beyond the CDC and federal government, and moving into state legislatures as several states have introduced bills to mandate Merck's Gardasil HPV vaccine for children.
The HPV vaccine, which only applies to sexually active people, is not currently part of the CDC vaccine schedule, therefore separate legislation is needed to compel children to receive it.
What is withheld from the public is the fact that Merck is fighting fraud cases in U.S. courts and multiple other lawsuits around the world concerning the Gardasil vaccine, as the vaccine continues to kill and injure, primarily teenage girls. See:
Nation's Leading Lawyers take on Gardasil Vaccine Fraud in U.S. Court
Here are the states currently considering new legislation to mandate the Gardasil vaccine against parental choice. (Note: Merck's Gardasil vaccine is the only HPV vaccine currently licensed in the U.S. So when you read "HPV Vaccine," that currently means Gardasil.)
Connecticut
: SB 858 – 
Allows for administration of HPV and Hepatitis B Vaccines to minors without parental consent
. 
Public Hearing 02/25/19
.
Florida
: HB 245/SB 356 – 
Mandates HPV Vaccine for children as a requirement for school attendance
.
Illinois
: SB 1659 – 
Mandates HPV Vaccines for 6th grade students
.
Massachusetts
: SD 1520 – 
Mandates HPV Vaccine for school children
.
New Jersey
: A1847 – 
Mandates HPV Vaccines for students in grades six through 12
.
New York
: (2 bills) A973/S3899 – 
Allows health care practitioners to administer HPV/Hep B Vaccines to minors without parental consent
. And S298 – 
Mandate the HPV Vaccine to the current list of vaccines required for children
.
To keep up-to-date on these bills and other bills taking away parental rights to vaccines in each state, sign up for the National Vaccine Information Center portal.
What Doctors Outside the U.S. are Saying About the HPV Vaccine – Foreign Lawsuits Against Merck for Gardasil Injuries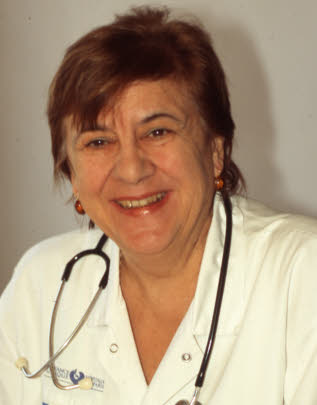 Dr. Nicole Delépine
Censored from the U.S. "mainstream" media which is heavily funded by Big Pharma, is the fact that other countries are rejecting the HPV vaccine due to all the deaths and injuries it is causing.
Earlier this year (2019), Dr. Nicole Delépine of France, an oncologist and surgeon, revealed that statistics show a link to
increased
cervical cancer rates since the introduction of the HPV vaccine. See:
French Cancer Surgeon: Statistics Show HPV Gardasil Vaccine Linked to Increased Cervical Cancer Rates After Years of Decline Due to Pap Smears
She joins French physician Dr. Dalbergue, a former pharmaceutical industry physician with Gardasil manufacturer, Merck, who stated :
I predict that Gardasil will become the greatest medical scandal of all times because at some point in time, the evidence will add up to prove that this vaccine, technical and scientific feat that it may be, has absolutely no effect on cervical cancer and that all the very many adverse effects which destroy lives and even kill, serve no other purpose than to generate profit for the manufacturers. (Source.)
As possibly a result of this negative press in France, the 
French National Agency for Medicines and Health Products Safety
, which is part of the European Medicines Agency, which works hard to promote vaccines, participated in a study to examine whether or not the HPV vaccine had an "increased risk of autoimmune diseases."
The title of the study, published in August of 2017, was titled: 
Human papillomavirus vaccination and risk of autoimmune diseases: A large cohort study of over 2 million young girls in France
.
As a pro-vaccine government agency, it is to be expected that the study would have a primary emphasis to do "damage control" to the negative public perceptions regarding the HPV vaccine and reassure the public that the vaccine was safe.
It is somewhat surprising, therefore, that the study raised any safety issues at all. They admitted that Guillain-Barré syndrome (GBS), a crippling condition similar to polio, had a significantly higher rate among those vaccinated with the HPV vaccine compared to those who were not.
Protests over the Gardasil HPV vaccine in the streets of Colombia. Story.
Another study published around the same time (July 2017) was conducted by doctors in Mexico at the National Institute of Cardiology.
The study pointed out several areas of concern and discrepancies, including a safety report by The European Medicines Agency.
The results of their study found:


The lack of inert placebo in the vast majority of prelicensure HPV vaccine randomized studies

Large randomized trials disclosed significantly more severe adverse events in the tested HPV vaccine cohort

Pooled safety analysis found more post-immunization symptoms in bivalent HPV vaccine vs. hepatitis A vaccine

Post-marketing HPV vaccine adverse events case series describe similar cluster of symptoms than those reported in pre-clinical trials

The European Medicines Agency report on HPV vaccine safety looked at specific diagnoses and not at symptoms clusters

In-depth analysis of some supportive post-marketing HPV vaccine safety studies discloses disquieting findings

The study found the statistics regarding the new Gardasil 9 particularly troubling, as the statistics suggest that severe harm is suffered every 140 injections. See:
International Study: An Honest Look at the Statistics Shows that the HPV Vaccine is Not Safe
Earlier this month (February, 2019), a Mexican doctor announced that she had actually developed a cure for the Human Papilloma Virus, so the vaccine is not even needed! See:
Mexican Scientist Develops Cure for Human Papilloma Virus
Negative press regarding the Gardasil HPV vaccine and Merck's legal problems can be found in France, Spain, Japan, Ireland, Denmark, the UK, India, and many others.
Merck Vaccine Fraud Includes Government Vaccine Fraud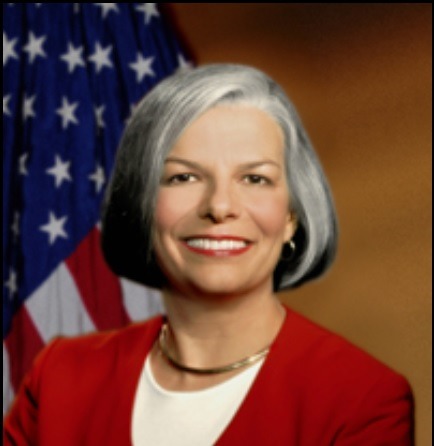 When discussing Merck vaccine fraud, it must also be mentioned that the U.S. government has a huge conflict of interest, as it profits from the sale of vaccines, and Gardasil in particular.
The U.S. Centers for Disease Control (CDC) is tasked with vaccine safety, and yet it is also the largest purchaser of vaccines, spending over $5 billion annually to purchase vaccines.
Julie Gerberding was in charge of the CDC from 2002 to 2009, which includes the years the FDA approved the Merck Gardasil vaccine.
Soon after she took over the CDC, she reportedly completely overhauled the agency's organizational structure, and many of the CDC's senior scientists and leaders either left or announced plans to leave. Some have claimed that almost all of the replacements Julie Gerberding appointed had ties to the vaccine industry.
Gerberding resigned from the CDC on January 20, 2009, and took over as the president of Merck's Vaccine division, a 5 billion-dollar-a-year operation, and the supplier of the largest number of vaccines the CDC recommends (article here).
It was reported in 2015 that Dr. Gerberding, now the executive vice president of pharmaceutical giant, Merck, sold 38,368 of her shares in Merck stock for $2,340,064.32. She still holds 31,985 shares of the company's stock, valued at about $2 million.
Besides examples like this showing a clear conflict of interest between government agencies tasked with overseeing public health and vaccine safety and pharmaceutical companies, the National Institute of Health also holds patents on vaccines such as Gardasil, and earns royalties from the sale of vaccines.
Dr. Eric Suba tried to use the Freedom of Information Act to find out how much money the [url=http://www.vietnamcervicalcancer.org/dmdocuments/ogis suba 24 november 2010.pdf]National Institute of Health (NIH) earned from the sale of Gardasil[/url], but they refused to report the amount of revenue the government earns from this vaccine (although not denying they do earn royalties).
With the FDA's approval of the Gardasil 9 vaccine for adults now, the government stands to earn even more revenue from this vaccine, as insurance companies and Medicare can now start picking up the cost of the vaccine.
Oppose Mandatory Gardasil Vaccination
Due to the pharma-controlled "mainstream" media's censorship of these facts about the HPV vaccine, it is likely that very few legislators know about the dangers, fraud, and controversy surrounding Merck's Gardasil vaccine.
Share this article with them!
More information about Gardasil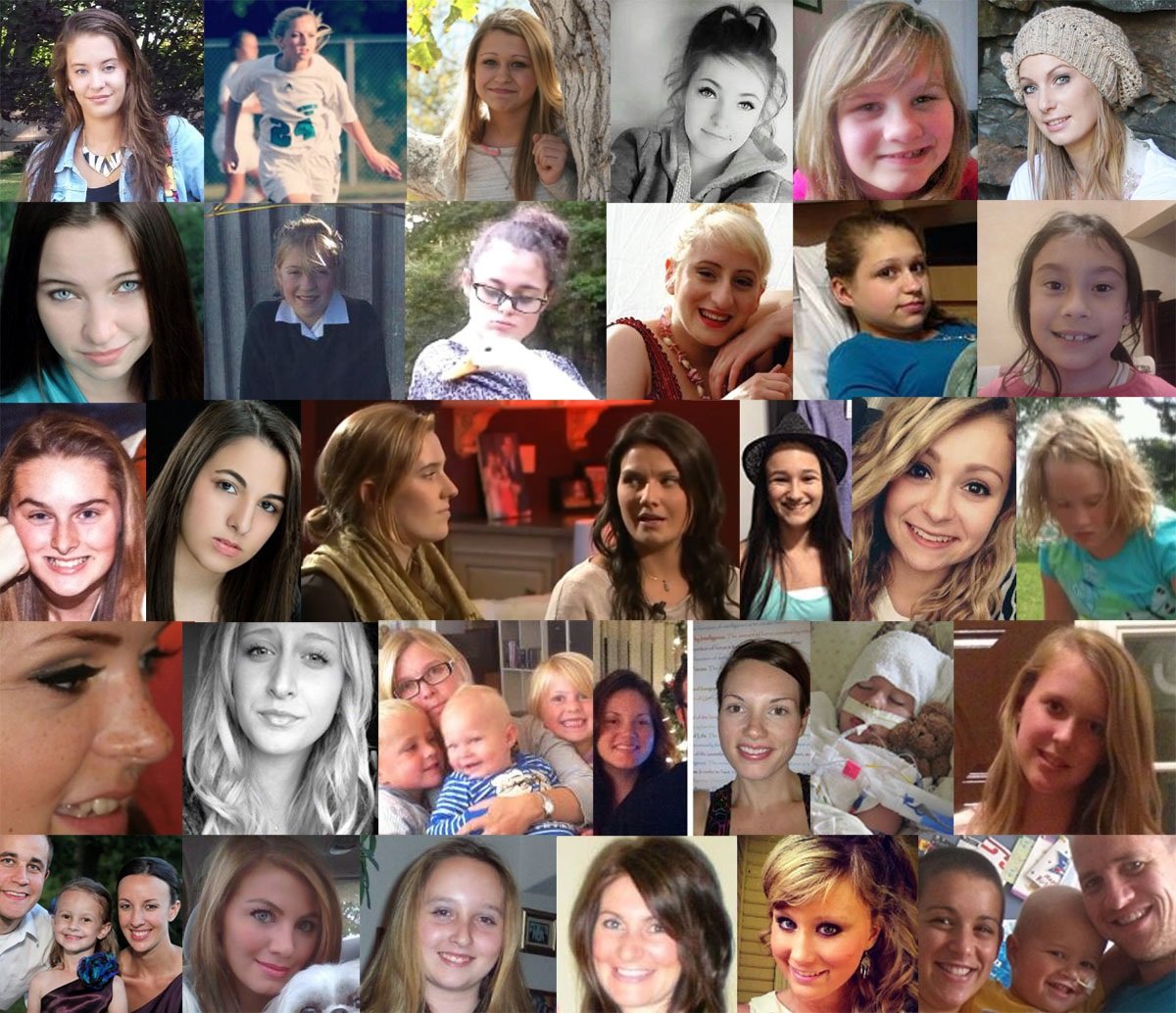 Images of a few of the women we have done articles about who had their lives destroyed by the Gardasil vaccine.
http://vaccineimpact.com/2019/states-move-to-mandate-deadly-hpv-gardasil-vaccine-for-children/
Thanks to: http://vaccineimpact.com