3D images of 'Noah's Ark' set to be revealed
Posted on Thursday, 21 November, 2019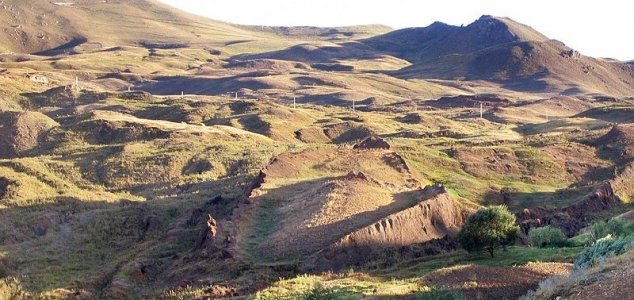 A view of the controversial Durupinar site in Turkey. Image Credit: CC BY 3.0 Mfikretyilmaz
A Turkish ark-hunter has captured new subterranean images of what he believes to be the real Noah's Ark.
The final whereabouts of the biblical vessel have long remained a topic of heated debate among historians, with many unable to agree upon whether or not it ever actually existed at all.
Among those who do believe that the story of Noah actually happened, some maintain that the ark has already been found at the Durupinar site on Mount Tendurek in eastern Turkey.
This large vessel-shaped formation first gained attention back in 1959 and there have been numerous expeditions to the site over the years by archaeologists hoping to prove that it really is Noah's Ark.
Now a film crew headed up by veteran ark-hunter Cem Sertesen has reportedly visited the site with modern imaging equipment and has obtained 3D images of the alleged vessel that lies underneath. 
It isn't exactly clear how the images were obtained, but according to reports it involved "sending electric signals underground via cables."
"These are the actual images of the Noah's Ark," said Sertesen.
"They are neither fake nor simulation. They show the entire ship buried underground."
Sadly though, it looks as though we will have to wait a while longer to actually see these images as they are going to debut in a new documentary entitled '
Noah's Ark-2
' - a follow-up to Sertesen's earlier documentary '
Noah's Ark
' which was released back in 2017.
Whether or not they will help to solve the mystery once and for all however remains to be seen.
Source: aa.com.tr

https://www.unexplained-mysteries.com/news/332265/3d-images-of-noahs-ark-set-to-be-revealed
Thanks to: https://www.unexplained-mysteries.com