Mysterious radio burst repeats every 16 days
Posted on Tuesday, 11 February, 2020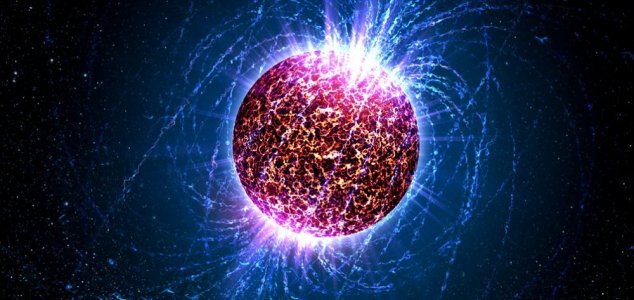 Could a neutron star be producing the bursts ? Image Credit: Casey Reed - Penn State University
Astronomers have discovered the first known example of a fast radio burst that repeats in a steady cycle.
It's a phenomenon that has managed to defy explanation for years - powerful bursts of radio waves originating from far beyond our own galaxy that, despite lasting mere milliseconds, generate as much energy as the Sun does in an entire day.
Now a team of astrophysicists in Canada have discovered what is thought to be the first example of a fast radio burst (or FRB) that not only repeats, but does so in a steady cycle.
By studying data from the radio telescope used by the Canadian Hydrogen Intensity Mapping Experiment and cross-referencing it against earlier observations of the phenomenon, the scientists were able to determine that this particular FRB repeats on a cycle of 16 days. 
Situated in a spiral galaxy over 500 million light years away, the source of the bursts could be some sort of celestial object in orbit around a distant star, however it remains unclear how such an object could be producing such high energy bursts so frequently.
While it seems unlikely than an answer will be forthcoming anytime soon, observations using more powerful telescopes in the future could help to finally unravel the mystery behind this phenomenon.
In the meantime, all we can really do is speculate.
https://youtu.be/wQxEwMrJjCg
https://www.unexplained-mysteries.com/news/334469/mysterious-radio-burst-repeats-every-16-days
Thanks to: https://www.unexplained-mysteries.com