Mystery lights appear then vanish in new video
Posted on Sunday, 5 April, 2020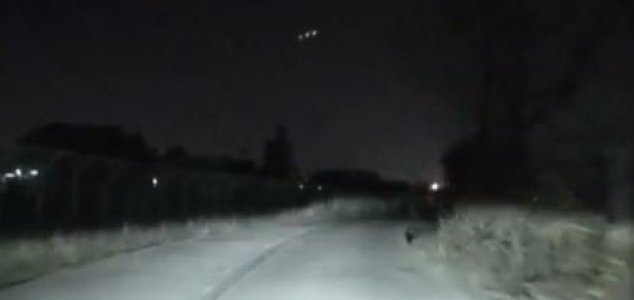 What are these three lights ? Image Credit: YouTube / Twine
Video footage captured in South Korea shows the moment a strange string of lights appeared in the sky.
Uploaded on March 24th, this intriguing video clip was recorded by YouTube user 'Twine' while they were driving home from work after dark last month.
At around the 30-second mark, a bright light suddenly appears in the sky, followed by two more that appear one at a time in sequence, forming a distinct line.
Within seconds however, all three of them appear to have faded away.The clip, which has been picked up by several news sites and UFO channels, has generated some heated debate with social media users speculating over what the lights could have been.
While some remain adamant that the footage shows an advanced form of aircraft, others have expressed doubts - instead suggesting that the lights could have been signal flares.
Other possible explanations include aerial drones, airplane lights or even a deliberate hoax.
You can check out the footage for yourself below.
https://youtu.be/6eo_1MJkJSo
https://www.unexplained-mysteries.com/news/336096/mystery-lights-appear-then-vanish-in-new-video
Thanks to: https://www.unexplained-mysteries.com