US Navy patents tech to create plasma 'UFOs'
Posted on Tuesday, 12 May, 2020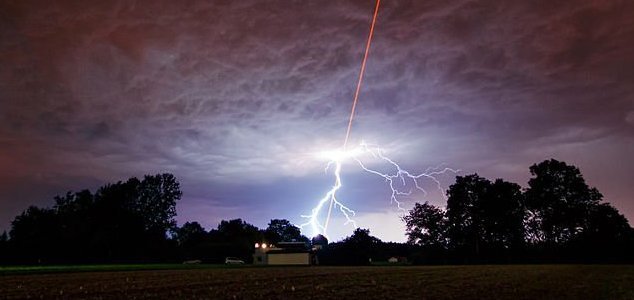 Does the US Navy know how to create phantom aircraft ? Image Credit: CC BY-SA 3.0 ESO/M. Kornmesser
The new technology makes it possible to create phantom images of aircraft to fool heat-seeking missiles.
Protecting military aircraft from enemy missiles has long proven a major challenge for engineers, with conventional solutions such as decoy flares giving way to more advanced options such as laser-based infrared countermeasures in more recent years.
Another, even more sophisticated solution involves using short, intense laser pulses to produce a glowing filament or channel of plasma. What's interesting is that these can be configured to emit various wavelengths of light (including visible), making it possible to produce phantom images.
According to a 2018 patent describing the system:
"There can be multiple laser systems mounted on the back of the air vehicle with each laser system generating a 'ghost image' such that there would appear to be multiple air vehicles present."
This opens up an interesting possibility - what if the Unidentified Aerial Phenomena (UAPs) pursued and recorded by Navy pilots in the video clips recently released by the Pentagon were produced by a system such as this ?
The mystery objects seemed to keep pace with the aircraft, could perform seemingly impossible manoeuvers and could make quick and sudden turns.
If they were projected images rather than real aircraft, it might explain a few things.
Then again, if the US Navy was actually capable of doing something like this, why would the Pentagon declassify and release footage showing such a system in action ?
The search for answers continues.
https://youtu.be/auITEKd4sjA
https://www.unexplained-mysteries.com/news/336958/us-navy-patents-tech-to-create-plasma-ufos
Thanks to: https://www.unexplained-mysteries.com