Man describes 'UFO air battle' encounter
Posted on Tuesday, 2 June, 2020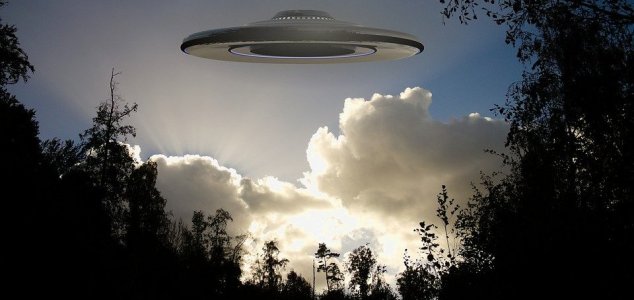 What did Phil and his brother witness that night ? Image Credit: PD - Max Pixel
UFO witness Phil Tindale has described in detail an experience he'd had as a boy in South Australia.
The mysterious sighting, which took place at 9.30pm on February 7th, 1980, began when his brother Rob called out to draw his attention to something very strange in the sky near their home in Aldgate.
Looking towards the south-east of Adelaide, they saw a yellow object 'bobbing about' above the trees approximately 1km away, before a second object emitting a red light also appeared nearby.
For the next 15 minutes, the boys watched in amazement as the red object seemed to zoom towards the yellow object, then stop and reverse - as if attempting to provoke a reaction.
The two objects then began to zoom across the sky in a zig-zag pattern, as though engaged in a duel.
A third witness - 21-year-old farmhand Daryl Browne - claimed to have seen a yellow object 'shaped life a speedboat' actually crash into some trees near to where he was working.
The location perfectly matched where the two brothers had seen the objects in the sky.
"I have no doubt that we are being visited, both from my own experience and speaking with others," said Phil. "Many sightings do have earthly explanations."
"Unfortunately these reports often muddy the water and make it difficult for investigators to piece this puzzle together."
"I suppose that it is clear to me that this technology is well beyond our own capabilities."
"Even if skeptics are not satisfied, the experience demonstrated to me that something beyond our own intelligence is visiting Earth. The extraterrestrial hypothesis seems a very likely fit."
You can check out Phil's full story in the video below.
https://youtu.be/9pbE87Z1bS8
https://www.unexplained-mysteries.com/news/337353/man-describes-ufo-air-battle-encounter
Thanks to: https://www.unexplained-mysteries.com