Milky Way may be home to 30 'active' alien civs
Posted on Monday, 15 June, 2020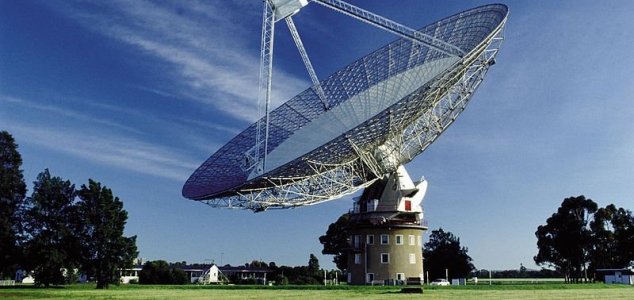 How many alien civilizations are out there ? Image Credit: CC BY 3.0 CSIRO
A new study has sought to calculate how many intelligent extraterrestrial civilizations might exist in our galaxy.
The question of whether we are alone in the universe remains one of the biggest philosophical conundrums of our time. While it seems almost inconceivable that our civilization is alone in the cosmos, the fact still remains that we have yet to see any evidence to the contrary.
Now though, a new study has put forward the notion that the Milky Way galaxy alone could be home to as many as 30 alien civilizations based on how intelligent life evolved on our own planet.
"There should be at least a few dozen active civilizations in our galaxy under the assumption that it takes 5 billion years for intelligent life to form on other planets, as on Earth," said astrophysicist Prof. Christopher Conselice from the University of Nottingham.
"The idea is looking at evolution, but on a cosmic scale." 
The study authors assumed that any given intelligent alien civilization would require a metal-rich environment in order to evolve - again based on our own evolution and development.
To come up with a figure, they then analyzed existing planetary data to estimate how many suitable worlds might exist in the Milky Way and how many of these were likely to produce intelligent life.
Given the vast scale of the galaxy however, even if there were 30 civilizations, the sheer distance between them would make contact difficult - if not impossible.
There's also the problem of whether or not intelligent life has a habit of wiping itself out.
"If we find that intelligent life is common then this would reveal that our civilization could exist for much longer than a few hundred years, alternatively if we find that there are no active civilizations in our Galaxy it is a bad sign for our own long-term existence," said Prof Conselice.
"By searching for extraterrestrial intelligent life - even if we find nothing - we are discovering our own future and fate."
Source: Independent

https://www.unexplained-mysteries.com/news/337602/milky-way-may-be-home-to-30-active-alien-civs
Thanks to: https://www.unexplained-mysteries.co