Mysterious energy source melts Tel Aviv sidewalks, prompting evacuations of several buildings in Israel
By
Strange Sounds
-
Jan 5, 2021
Mysterious heat source melts concrete in Tel Aviv, Israel. Picture via Twitter video
About two weeks ago, residents of Tel Aviv
noticed that a concrete surface outside their buildings was heating up
and
steam was coming out of the ground. Tests showed that the steam, which was as hot as 60°C (140°F), was water-based.
A witness explains: "
I was afraid there was a power line in the area, and I asked a laborer to dig into the ground with a shovel. All of a sudden, steam came out. I imagined that it was probably a geyser. It appeared to me to be a geological incident – also because there haven't been any problems with the electricity in the building.
"
LATEST VIDEOS
An Horrifying Act of Vandalism
Although experts did not detect any dangerous substances at the site or any risk to the buildings' stability, r
esidents, as well as kindergartens in the area, were evacuated.
Officials described the
source of the heat as "trapped energy" from an unknown origin.
Bar Peleg
@bar_peleg
עדכון בוקר מצפון איבן גבירול: העבודות נמשכות, האדים עדיין עולים והאדמה ממשיכה להיות חמה. כרגע לא ברור מה גורם להתחממות. שימו לב לבור שנחפר בשטח. האזור עדיין חסום וכוחות נמצאים בשטח. עדכונים ככל שיהיו בהמשך צילם השכן הנחמד שנמצא כאן תחת הכינוי 0מולן שאיני מצליח לתייג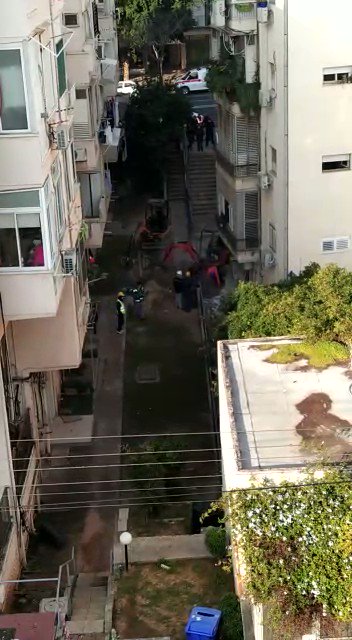 1:03 AM · Jan 1, 2021
Tweet 1 translation: "
Morning update from the north of Ivan Gvirol: Work continues, steam is still rising and the ground continues to be hot. It is currently unclear what is causing the warming. Notice the pit dug in the area. The area is still blocked and forces are on the ground. Updates as they are below was photographed by the nice neighbor who is here under the nickname 0 in front of them that I can not tag.
"
Tweet 2 translation: "
More professionals in the field. I understand that all the infrastructure factors, including the IEC staff, are there.
"
Mysterious origin
The city said it would "
continue to monitor the temperature of the ground, which is expected to take a long time to cool, and will continue to look into the causes of the unusual event.
"
The 
Israel Electric Corporation
didn't find any connections between the heat and the power grid in the area.
The Geological Survey of Israel
confirmed the temperature increase after testing ground and water temperature levels, but said it
had so far found no explanation for it.

Ilan Cohen
@ilanrcohen1
Replying to @bar_peleg
תצפית מלמעלה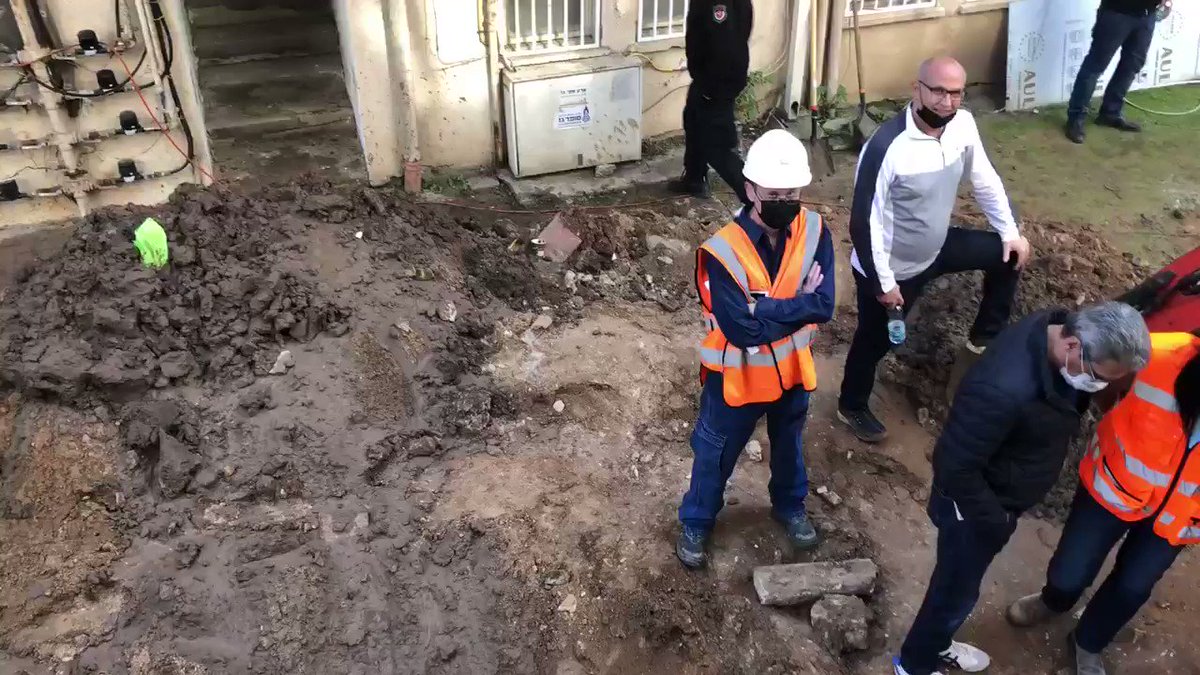 4:43 AM · Jan 1, 2021
Despite the efforts, municipal officials, the fire department, the Israel Electric Corporation and the Environmental Protection Ministry have not found the source of the heat yet.
Meanwhile, the Tel Aviv municipality informed the dozens of evacuated residents that they could go back to their homes. However, the residents don't intend to return until they receive a detailed report about the source of the mysterious event.
"
They evacuated us because they were worried about our safety, and now they're calling on us to return without providing any kind of convincing explanation. How can you be so sure there's no danger anymore?
"
MORE HERE: https://strangesounds.org/2021/01/mysterious-energy-source-melts-concrete-sidewalks-tel-aviv-israel.html
Thanks to: https://strangesounds.org