"Wake Up New York!": Anti-Vax Mandate Protesters Topple Covid Testing Tent During Teacher's March
Date: October 5, 2021Author: Nwo Report 
New York teachers and activists hold huge demonstration protesting de Blasio's vaccine mandate for educators.
Source:
NworeportActivists flooded the streets of New York City Monday, with thousands protesting the mayor's Covid-19 vaccine mandate for teachers.
Monday marked the start of Democrat Mayor Bill de Blasio's vaccine mandate requiring educators get jabbed or be fired, with no option for testing out.
"About 8,000 employees refused to be vaccinated and have been placed on unpaid leave, city officials said Monday," the 
New York Times
 reported.
Footage shows throngs of activists marching down the Brooklyn Bridge on their way to Manhattan, where they protested outside the New York Department of Education administrative building and ended outside the Consulate General of Australia.
Several activists and teachers also held press conferences and gave speeches speaking out against the mandate.

Brendan Gutenschwager
@BGOnTheScene
Protesters starting to gather outside the Department of Education in New York for today's march against vaccine mandates #NewYork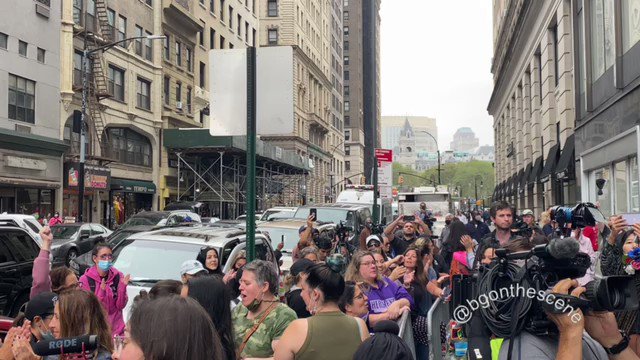 10:56 AM · Oct 4, 2021 from Brooklyn, NY
https://youtu.be/QZ44tDGlbeg
MORE HERE: https://nworeport.me/2021/10/05/wake-up-new-york-anti-vax-mandate-protesters-topple-covid-testing-tent-during-teachers-march/
Thanks to: https://nworeport.me