Video: Senior Cardiologist Warns Study Linking COVID Vaccines To Massive Increase In Heart Attacks Is Being Totally Ignored
Date: December 1, 2021Author: Nwo Report
"They're not going to publish their findings because they are concerned about losing research money from the drug industry."
Source:
Steve Watson
A leading cardiologist in the UK has warned that a colleague of his is finding it impossible to get research published because it definitively links COVID vaccines to a massive increase in heart attacks.
Appearing on GB News, Dr. Aseem Malhotra related how he was contacted by a researcher from a prestigious British Institution who said that he had found concrete links between inflammation of coronary arteries and the experimental mRNA vaccines.
Dr. Malhotra added that his colleague told him the institution decided it would be better not to publish the results, fearing it would lose its research funding.
Referring to UK government health data showing there has been a substantial increase in the number of cardiology-related deaths recently, Malhotra noted, "somebody from a very prestigious British institution – a cardiology department researcher [and] a whistleblower – contacted me to say that researchers in [his] department had found something similar within the coronary arteries linked to the vaccine."
He continued, "They had a meeting and these researchers at the moment have decided they're not going to publish their findings because they are concerned about losing research money from the drug industry."
Malhotra also referred to a recent paper by renowned cardiologist Steven Gundry that
was
published. The research found that COVID vaccines "dramatically increase inflammation on the endothelium and T cell infiltration of cardiac muscle."
"Knowing this information is very concerning, [in addition to] Steven Gundry's paper, and also anecdotal evidence…being told by colleagues that younger and younger people coming in with heart attacks," Malhotra explained.
The doctor added, "We know since July there have been almost 10,000 excess non-Covid deaths, and most of those, or a significant portion of those have been driven by circulatory disease – or in other words heart attack and stroke."
Watch:

GB News
@GBNEWS
'They aren't going to publish their findings, they are concerned about losing research money' Dr Aseem Malhotra reveals a cardiology researcher found similar results to a new report showing an increase in risk of heart attack following the mRNA COVID vaccine.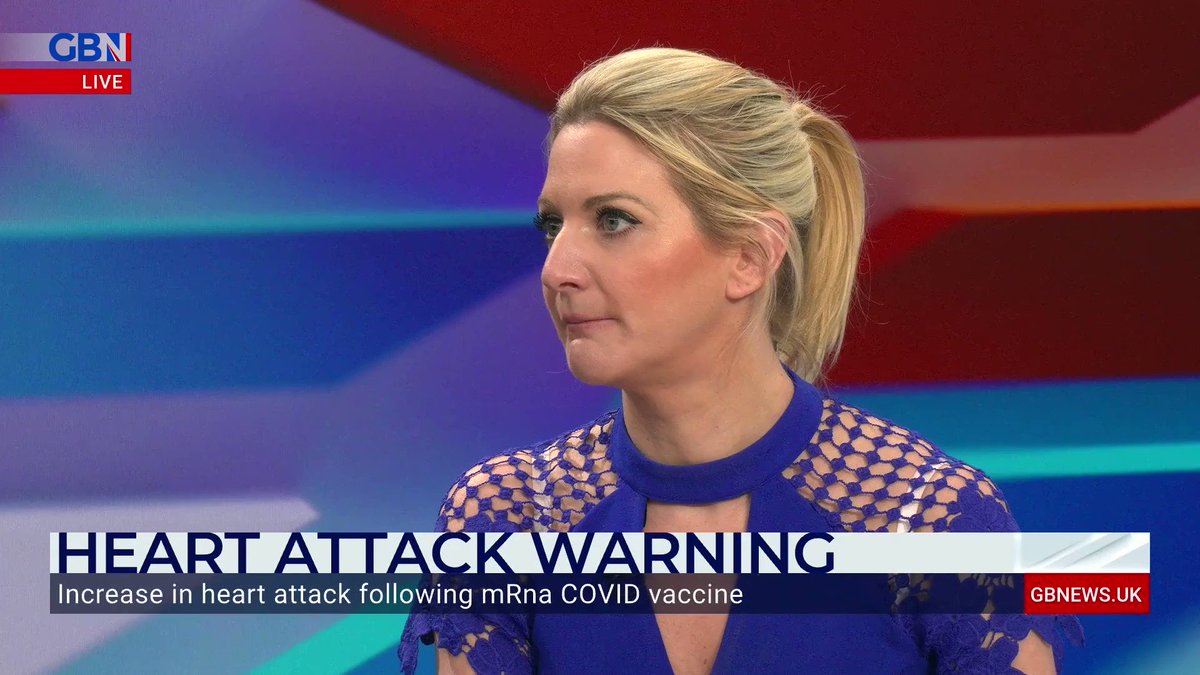 11:42 AM · Nov 25, 2021

Dr Aseem Malhotra FRCP
@DrAseemMalhotra
Yes, this is potentially a very worrying scenario
Barbara
@Barbara57595701
UK Dr. John Campbell looks at Pfizer & Moderna mRNA v@x's-says we are going to get a massive unimaginable amount of extra heart attacks which is what @DrAseemMalhotra was saying on @GBNEWS FYI @angelovalidiya @respect65 @MordechaiSones @JCPEREZCODEX @SeghirMd @VolkerHD @palevell https://twitter.com/1BJDJ/status/1465243051987714054
11:58 AM · Nov 29, 2021
MORE HERE: https://nworeport.me/2021/12/01/video-senior-cardiologist-warns-study-linking-covid-vaccines-to-massive-increase-in-heart-attacks-is-being-totally-ignored/
Thanks to: https://nworeport.me