WATCH: 20,000 Vehicles Participate in Israel Freedom Convoy to Jerusalem
Date: February 16, 2022Author: Nwo Report
Source:
We love TrumpIsrael has joined the Freedom Convoy movement.
Inspired by the Canadian truckers, Israelis from dozens of cities started a Freedom Convoy with their sights set on Jerusalem.
Participants called on the government to lift the state of emergency declared due to COVID-19.
Reports estimate that around 20,000 vehicles across the country participated in the convoy that included trucks, tractors, and cars.
The event culminated with large protests outside Israel's parliament and Supreme Court to take a stand for medical freedom.
Although the mainstream press has mostly ignored the event, they won't silence the global movement against medical tyranny.
WION
, India's first global news network, aired this feature on the Israel Freedom Convoy:

WION
@WIONews
Trucks, tractors and cars from 40 Israeli cities head to Jerusalem as #FreedomConvoy protests—that started in Canada over vaccine mandates—inspire similar demonstration in Israel. @MollyGambhir brings you this report by @JodieCohen613 Watch more: http://wionews.com/videos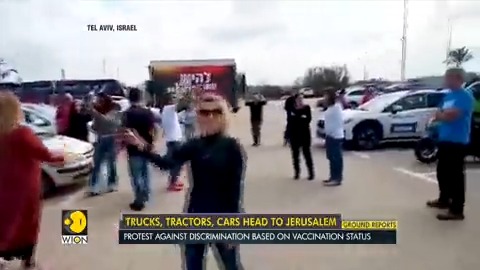 8:45 AM · Feb 14, 2022
Israel Convoy 2022 stated their reasons for starting the movement in this Twitter thread:

Israel Convoy 2022
@IsraelConvoy
While Israeli MSM is trying to create a false impression and reports that the convoy and the protests are about the cost of living, Intl. press reports about the 20,000 vehicles from all over Israel to Jerusalem, all for our freedom. See thread and why we protest >>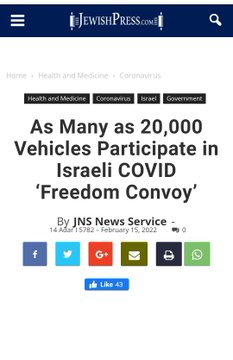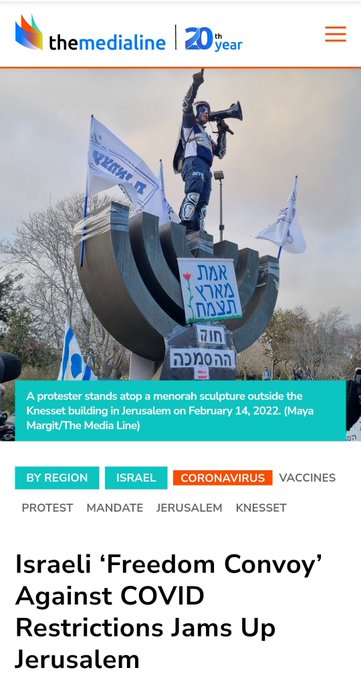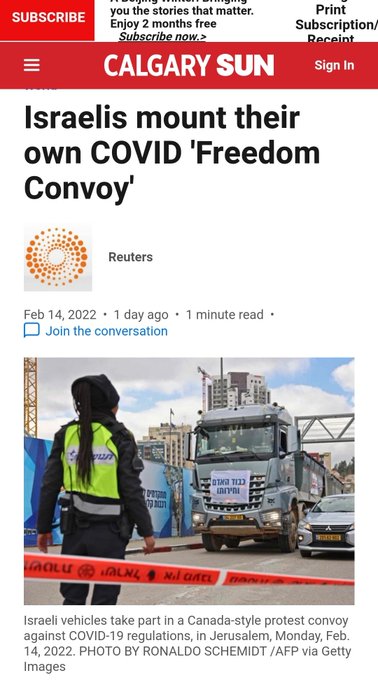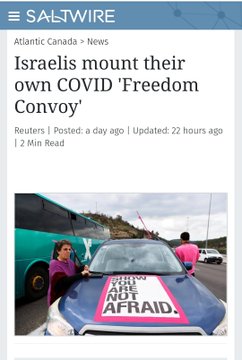 2:03 PM · Feb 15, 2022

Read the full conversation on Twitter

Israel Convoy 2022
@IsraelConvoy
·
Feb 15, 2022
Replying to @IsraelConvoy
We demand a total termination of all Corona restrictions. This includes complete cancellation of the Knesset's "Enabling Act" which facilitates the state of emergency in Israel. >>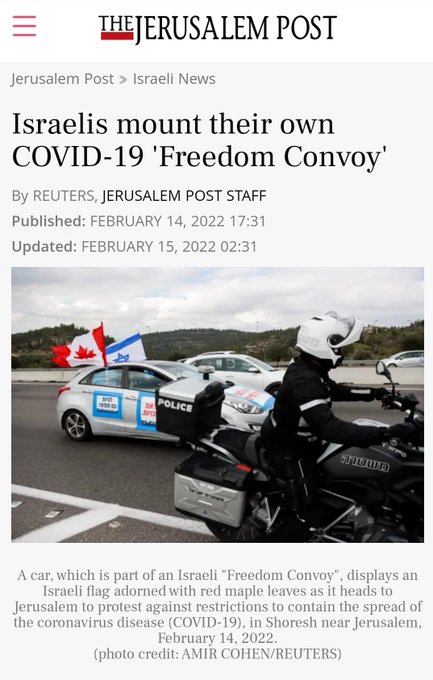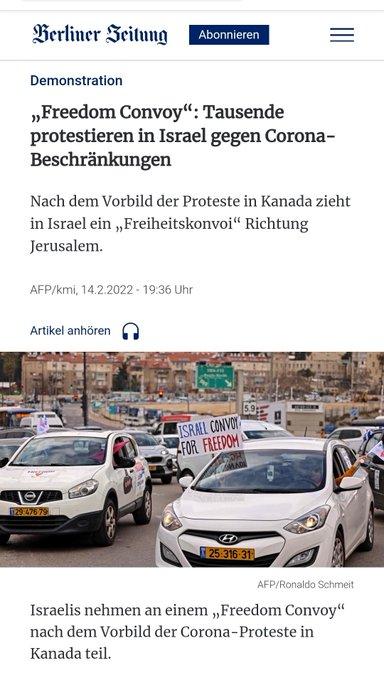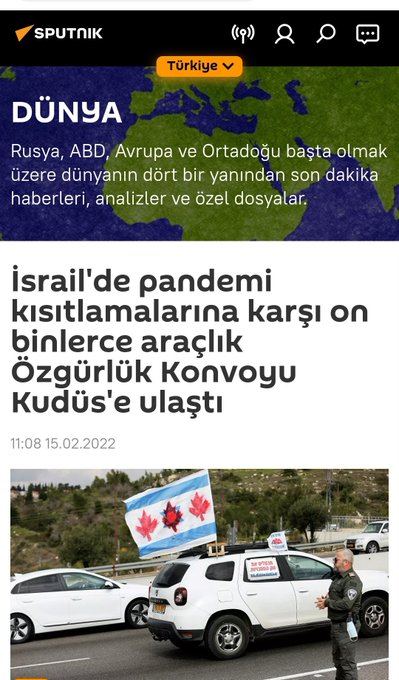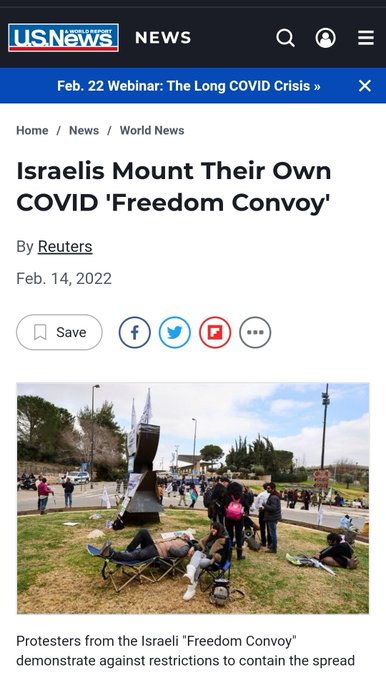 Israel Convoy 2022
@IsraelConvoy
This act eradicates the Knesset's power and transfers it to the government, enabling the passage of immediate and harmful emergency laws that are undemocratic and compromise the basic rights of Israel's citizens. >>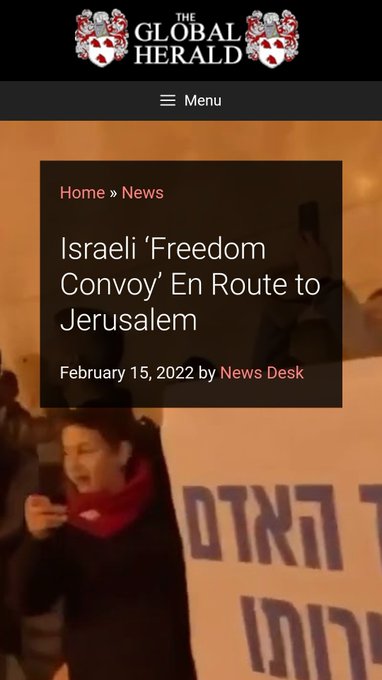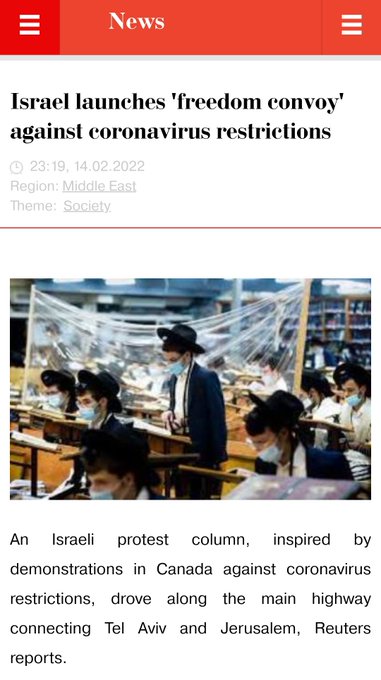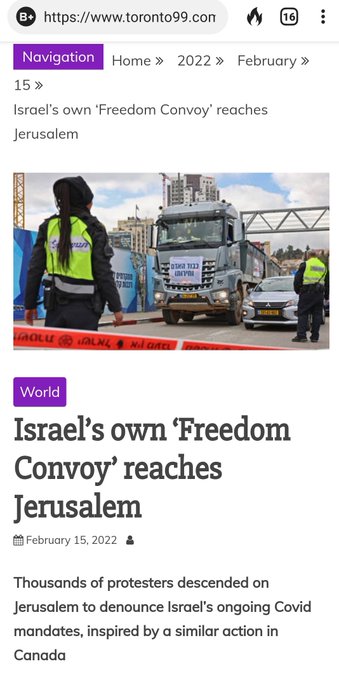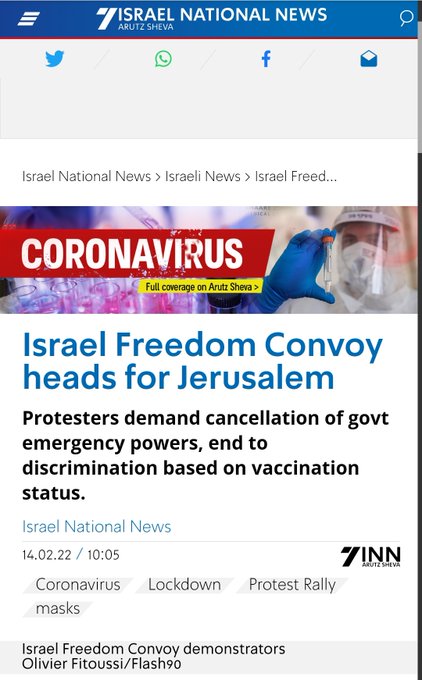 2:03 PM · Feb 15, 2022
MORE HERE: https://nworeport.me/2022/02/16/watch-20000-vehicles-participate-in-israel-freedom-convoy-to-jerusalem/
Thanks to: https://nworeport.me