Aerial anomaly over Alaska sparks UFO speculation
April 9, 2022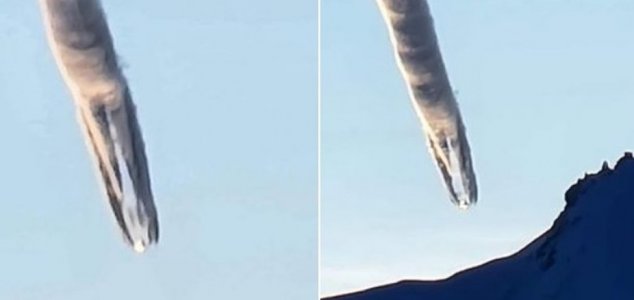 What could be responsible for creating this trail ? Image Credit: Facebook
Residents took to social media to share photographs of an anomalous cloud-like trail over Lazy Mountain.
Resembling a long, spiralling shaft of cloud or the plume from some sort of rocket, the phenomenon was first sighted by locals on Thursday morning at around 7am.
When photographs started appearing online, social media users were left speculating over what it could have been. Theories included a UFO, a satellite, a volcanic eruption and even a missile connected to the current conflict in Ukraine.
So numerous were the reports that Alaska State Troopers and the Alaska Rescue Coordination Center began coordinating a potential rescue operation in the event that there had been a plane crash.
A rescue helicopter which flew over the region, however, reported finding nothing on the ground. 
"There have been no reports of overdue aircraft or ELT activations indicating an aircraft crash," Alaska State Troopers stated in a news release.
An investigation later indicated that the phenomenon could have been the contrail of an airplane.
"Further investigation revealed that a large commercial jet was flying in that area around the time that the photos and video were taken," officials wrote.
"Troopers believe that the photos and videos showed a contrail from the commercial jet combined with the rising sun which together caused the unique atmospheric sight."
Thomas Kellogg
@oldnickels
Strange aerial phenomena over Alaskan airspace #UFO #Alaska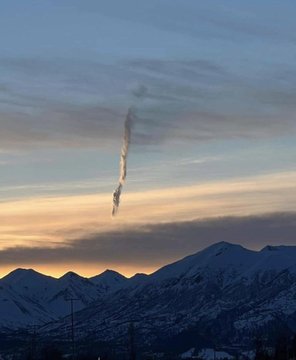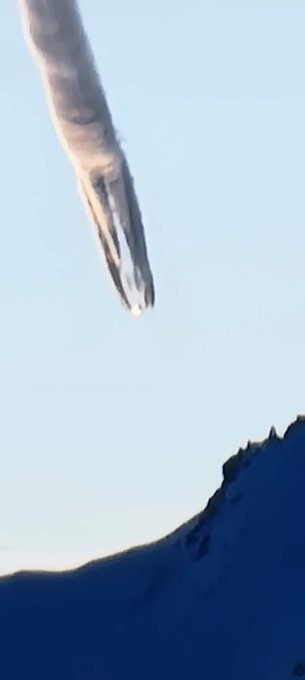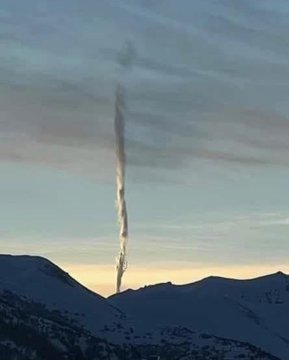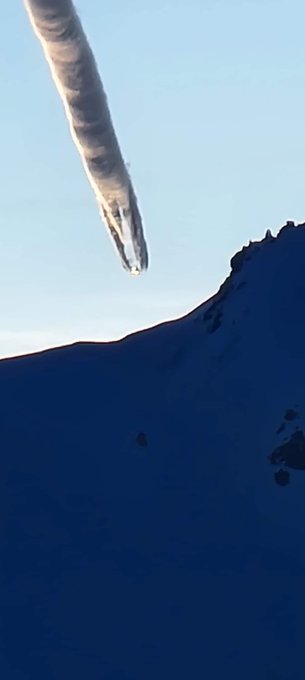 7:25 PM · Apr 8, 2022
https://www.unexplained-mysteries.com/news/356816/aerial-anomaly-over-alaska-sparks-ufo-speculation
Thanks to: https://www.unexplained-mysteries.com