Hundreds of Middle-Aged German Women Lie Down on a Lawn in Berlin to Protest Long Covid
Also open thread.

eugyppius
May 16, 2023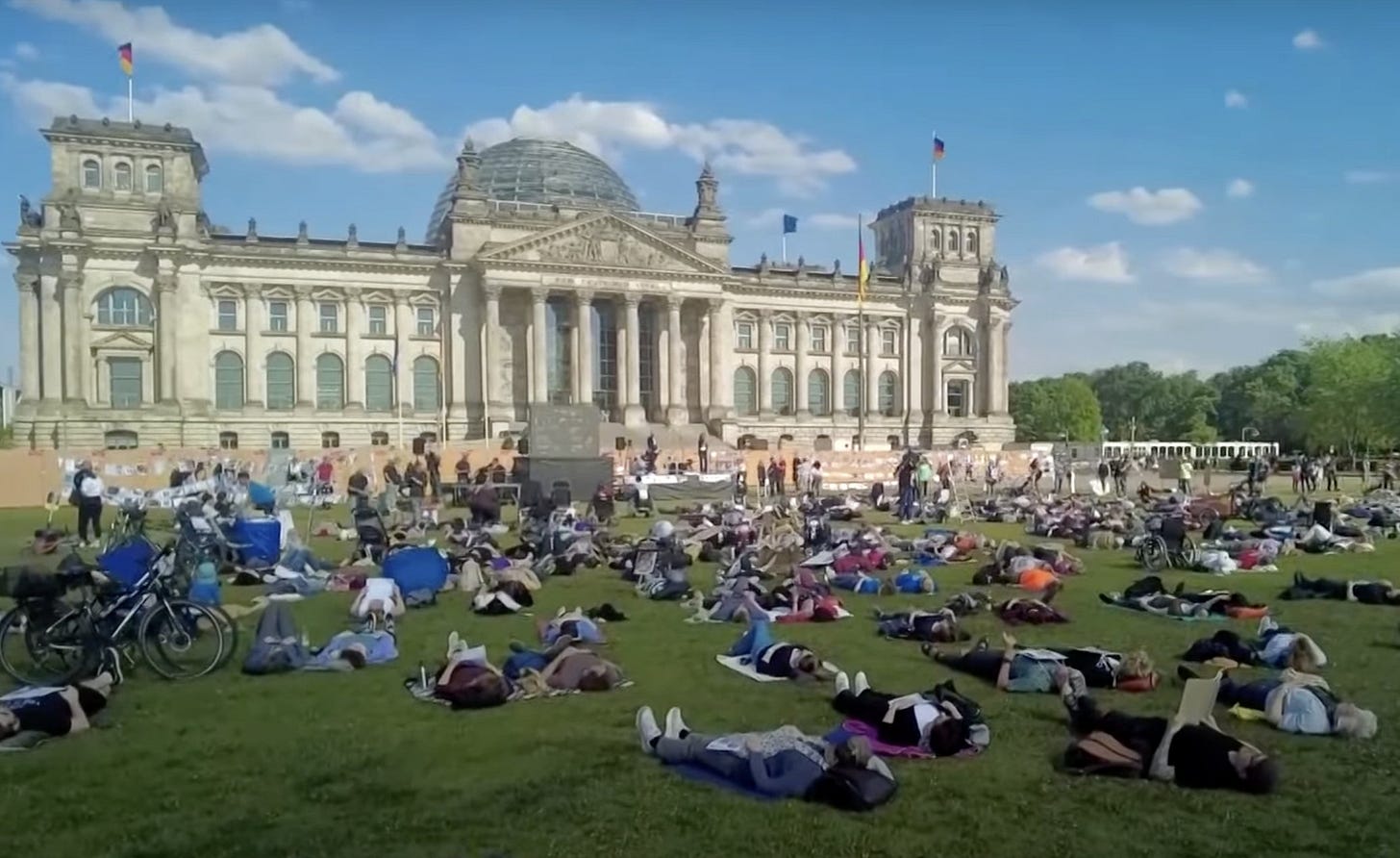 Apparently it is worldwide Chronic Fatigue Syndrome day, and so a bunch of middle-aged masked women claiming to suffer from Long Covid betook themselves to the lawn in front of the Reichstag in Berlin, where they lay down on blankets to call attention to how tired they are and demand More Research.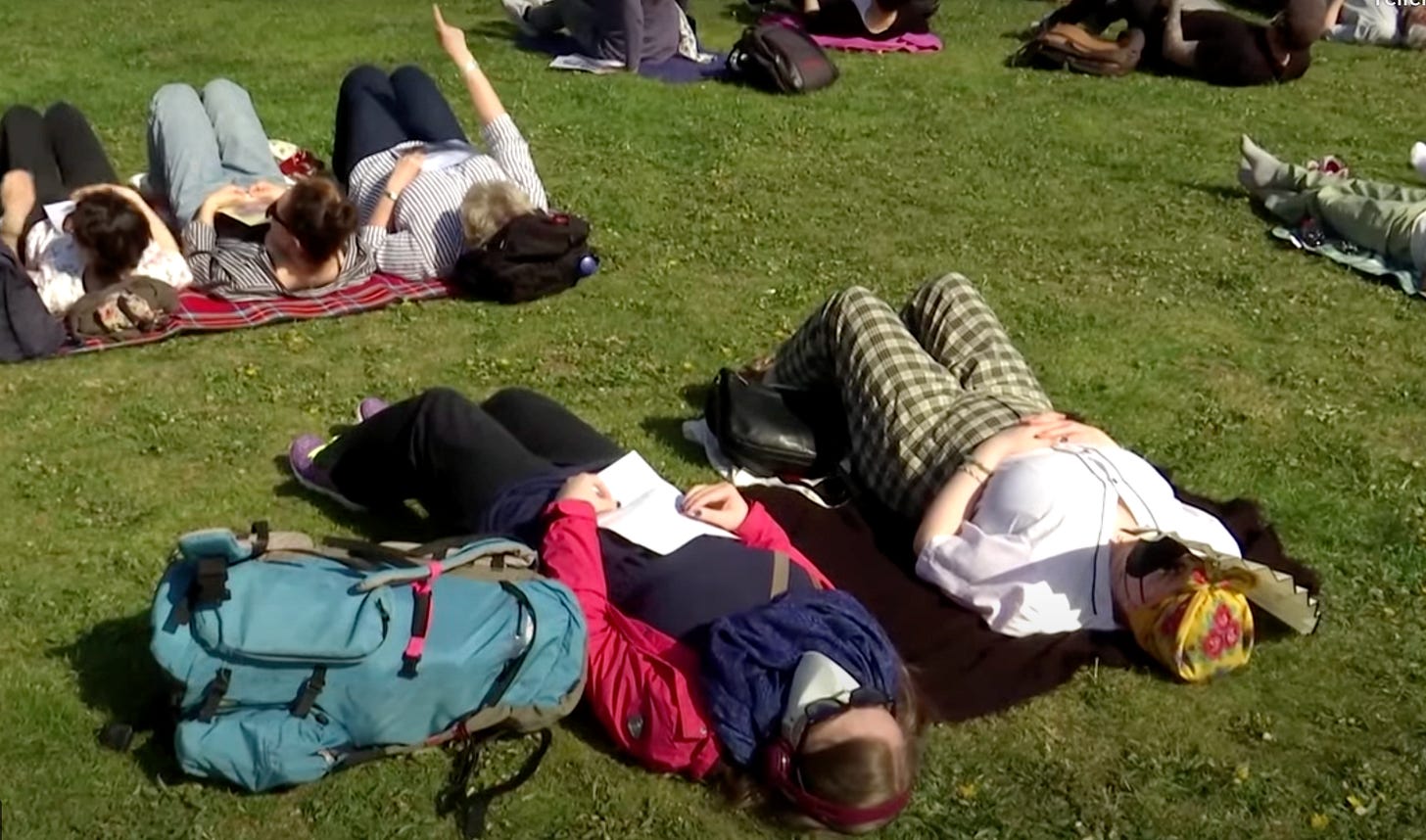 I would like to type more about the foolishness of these people, and the idiocy of Karl Lauterbach's comment that Myalgic Encephalomyelitis or Chronic Fatigue Syndrome constitutes "one of the most important serious diseases afflicting young women," and what a massive pointless research boondoggle is being prepared before our eyes here, but I have a terrible cough and not much energy left at this hour of the evening. I'm in the very last days of my academic life, and the problem of handing over my responsibilities to other people is eating into my time more than I thought it would. It is only a few more weeks now, though, and you'll have full undivided attention.
THANKS TO: https://www.eugyppius.com/p/hundreds-of-middle-aged-german-women?utm_source=post-email-title&publication_id=268621&post_id=121817234&isFreemail=true&utm_medium=email