Thousands of Hunter Biden's 'Laptop From Hell' Photos Laid Bare Online
Posted by Lou on June 3, 2023
"If the American people want to know what their first family is like, they're going to get it," said Ziegler who also insisted that the endeavor is about "truth and transparency." "And we're not going to be taking out photos that paint the Bidens in a good light."
https://sputnikglobe.com/20230602/thousands-of-hunter-bidens-laptop-from-hell-photos-laid-bare-online-1110858805.html
Andrei Dergalin
All materialsWrite to the author
June 2, 2023
Go here: BidenLaptopMedia.com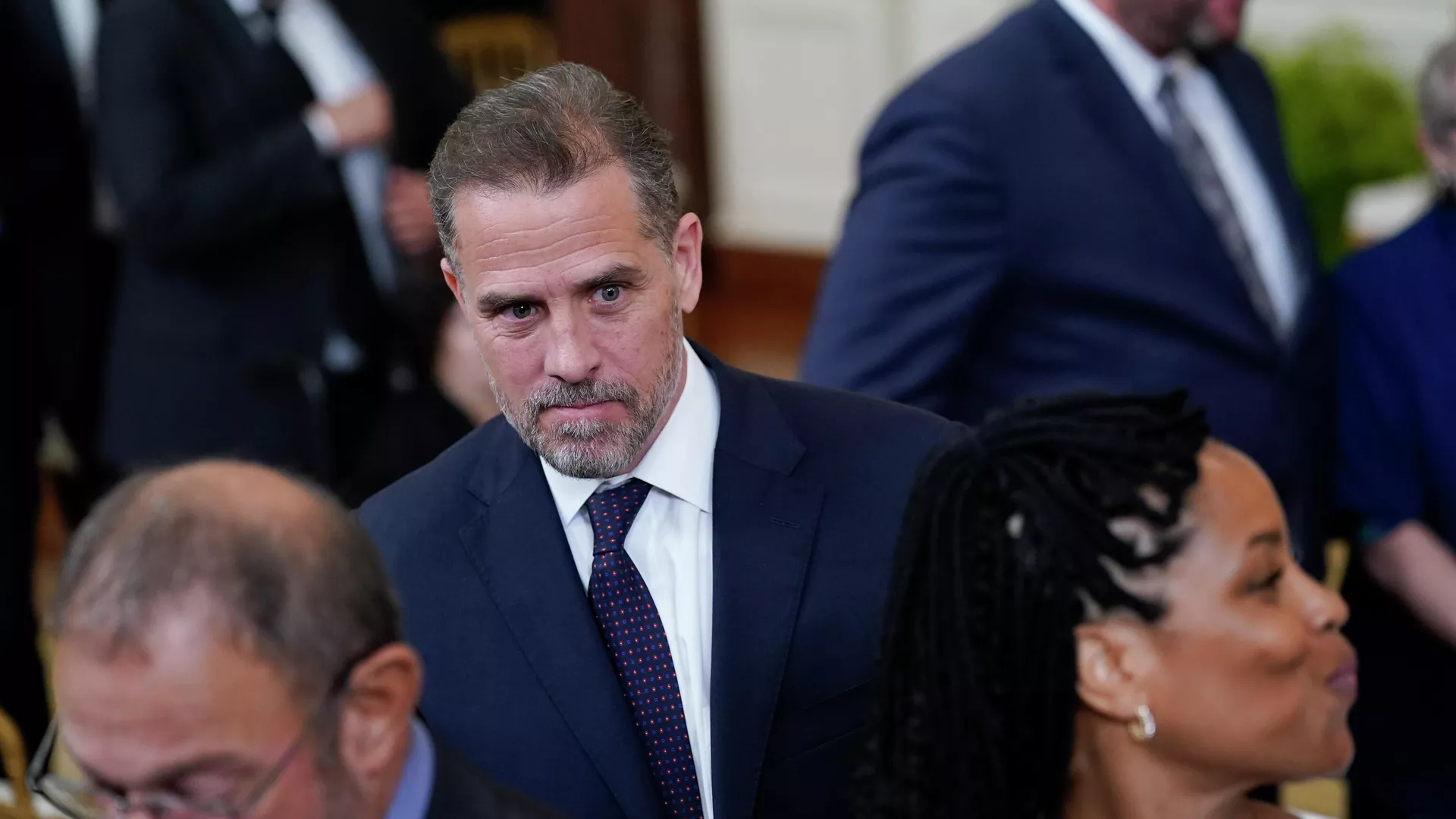 AP Photo / Susan Walsh
The contents of the infamous "Laptop From Hell" belonging to Hunter Biden, son of US President Joe Biden, are now going to become available to the public thanks to a dedicated website set up for this very purpose.
BidenLaptopMedia.com is going to publish thousands of photos from 2008 to 2019 that were pulled from Hunter's laptop, US media reported citing Garret Ziegler, a former White House aide during the Trump administration and founder of a non-profit called Marco Polo.
As Ziegler explained to one US media outlet, there are about 10,000 photos in total and it took him and his colleagues "a couple of months" to go through the pictures, not to mention removing the "genitalia" seen in some of the images.
"If the American people want to know what their first family is like, they're going to get it," said Ziegler who also insisted that the endeavor is about "truth and transparency." "And we're not going to be taking out photos that paint the Bidens in a good light."
According to Ziegler, the contents of the website will essentially amount to a "completely authentic recounting of the photos" on Hunter's laptop. His team purportedly produced "the most thorough exposé of any American first family while they're in office in the history of America."
He did note, however, that some of the photos from the laptop, like images of Hallie Biden (Hunter's ex-lover and widow of his late brother Beau) and pictures that contained personal information such as credit card and social security numbers, were redacted.
Analysis
CIA Vets: FBI Withholds Damning Evidence on Bidens Prior to Presidential Election, Again
Ziegler also insisted that neither he nor his colleagues are Republican activists and that their effort was not some sort of political "hit job."
"We're going to keep all the photos that paint the Bidens in a good light and keep all the photos that paint the Bidens in a bad light," he explained. "The American people can judge for themselves what they think about their first family through this."
The story of Hunter Biden's now-legendary laptop first hit the papers shortly prior to the US presidential election in 2020.
The laptop, filled to the brim with information and images that offer insights into Hunter's shenanigans and into the allegedly shady affairs of the Biden family, was ostensibly left by the president's son at a repair shop in Delaware in 2019.
Even though this story might have been a potential game changer for the aforementioned presidential election, as it threatened to undermine Joe Biden's campaign, many US mainstream media outlets pulled all the stops to suppress this story while members of the US intelligence community attempted to discredit it as some sort of Russian disinformation operation.
THANKS TO: https://talesfromtheconspiratum.blog/2023/06/03/thousands-of-hunter-bidens-laptop-from-hell-photos-laid-bare-online/