Let's do a mass experiment, a new kind of mass experiment of what happens when you tell the people the truth...
Your daily dose of natural disasters and amazing phenomena for June 6, 2023...

Strange Sounds
Jun 6, 2023
Maximum escalation… Footage shows dam near Ukraine city of Kherson breached…
Aerial footage shows most of the dam and hydroelectric infrastructure on it washed away and a massive surge of water heading downstream…
Again, it's a cat-and-mouse game, with the Ukranians accusing Russians and vice versa. However, both called for people living downstream to evacuate in the face of catastrophic flooding…
The Nova Kakhovka dam is 30 meters high, holding back a vast reservoir of 18m cubic meters of water -
equal to that in the Great Salt Lake in the U.S. state of Utah -
located about 20 miles upstream from Ukrainian-held Kherson.
Modelling suggests if blown it would affect the islands in the Dnipro River delta and the Russian-held southern bank…
The Nova Kakhovka
supplies water to the Crimean peninsula and to the Zaporizhzhia nuclear plant.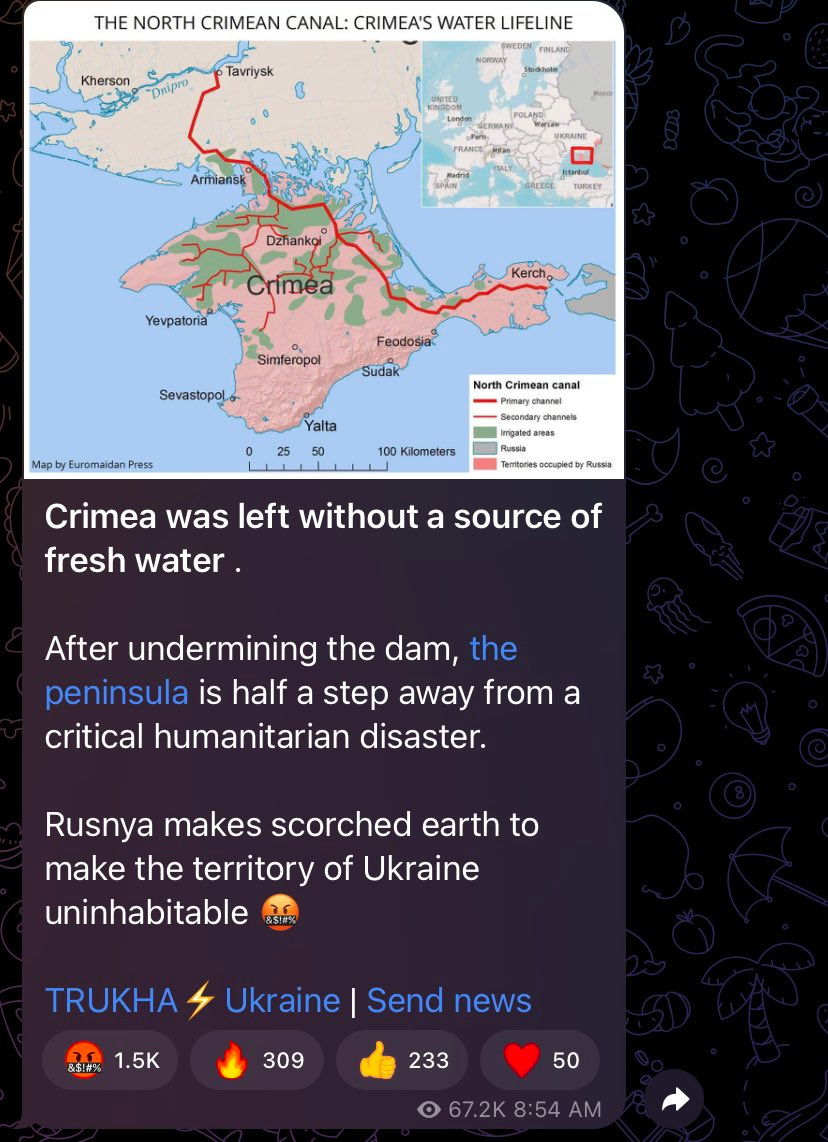 The Zaporizhzhia nuclear power plant further down the river is said to be in no critical danger. However, the Kakhovka Hydroelectric Power Station has been completely destroyed and is beyond repair, according to the official statement by "Ukrhydroenergo."
The Ukrainian 'counteroffensive' will turn into a giant mud battle… At least they are trained…
This is a video captured about 2 months ago, in which soldiers from from 92nd brigade of armed forces of Ukraine are shown squelching through thick mud in trenches on the frontline:
And here the Ukrainian marines training in muddy water:
Like Biden would say: '
I got sandbagged
'… LOL!
Maybe, just like for the underwater pipeline, the U.S. is behind the explosion…
THANKS TO: https://strangesounds.substack.com/p/lets-do-a-mass-experiment-a-new-kind?utm_source=post-email-title&publication_id=271221&post_id=126346444&isFreemail=true&utm_medium=email