Iconic telescope gains World Heritage status
Posted on Sunday, 7 July, 2019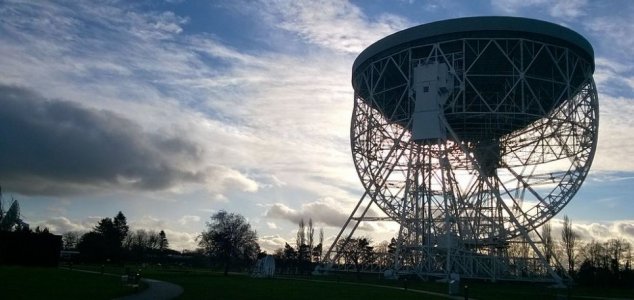 The observatory's Lovell Telescope is 250ft across. Image Credit: CC BY-SA 4.0 Benjamin Shaw
The UK's Jodrell Bank Observatory has been formally recognized as a Unesco World Heritage Site.
Established in 1945 by Sir Bernard Lovell, the historic observatory - which is home to the world's third largest steerable radio telescope - was instrumental in pioneering the science of radio astronomy.
Over the decades the observatory has played many important roles ranging from serving as an early warning system during the Cuban Missile Crisis to tracking some of the earliest space probes.
It has also played a major role in the research of meteors, quasars, pulsars, gravitational lenses and a whole host of other astronomical phenomena.
Now, almost 75 years after it was first established, the UN World Heritage Committee has opted to grant the observatory World Heritage status on account of its cultural and scientific significance.
"This is wonderful news and a great day in the history of Jodrell Bank," said Professor Teresa Anderson, director of the Jodrell Bank Discovery Center.
"It honors the pioneering work of Sir Bernard Lovell and the early scientists here, together with the world-leading research that continues to this day."
https://youtu.be/E1HKmDyQM0I
Thanks to: https://www.unexplained-mysteries.com