Aleister Crowley's house burns down again
Posted on Thursday, 1 August, 2019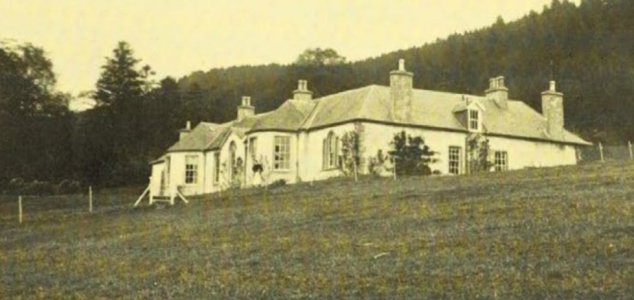 At this rate, there won't be much of the house left to restore. Image Credit: Aleister Crowley
The fire-ravaged Loch Ness home of the infamous occultist has been further damaged by another fire.
Situated near Foyers at the south-east side of Loch Ness, Scotland, Boleskine House was built in the 18th century in an area with a long history of peculiar happenings.
Aleister Crowley - a man who was once regarded as 'the wickedest man in the world' - lived at the house between 1899 and 1933 and was said to have used it to conduct black magic rituals.
The building was severely damaged after a fire broke out back in 2015, prompting its owner to put both the property and the surrounding area of land up for sale.
It was later purchased by a group of investors who set up the Boleskine House Foundation with the intention of restoring the house to its former glory and opening it up to the public.
Now however, it has been reported that the already badly damaged ruins have been damaged even further still by yet another fire that tore through two separate parts of the property yesterday.
Fire crews who battled to put out the blaze believe that the fires were started deliberately.
The Boleskine House Foundation has described it as a "criminal act of vandalism."
An investigation in to the incident is still ongoing.
Source: BBC News

Thanks to: https://www.unexplained-mysteries.com