2019 was a bumper year for Nessie sightings
Posted on Sunday, 12 January, 2020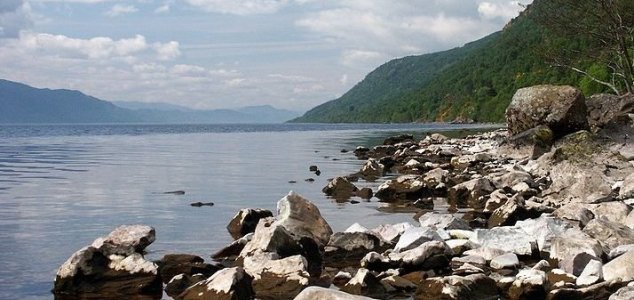 Nessie made several appearances this year. Image Credit: CC BY-SA 3.0 Ben Buxton
There were more registered sightings of the Loch Ness Monster in 2019 than in any other year this century.
Despite the fact that no definitive evidence of the creature has ever been found, the potential existence of this elusive Scottish denizen continues to draw over two million visitors a year.
Now according to Gary Campbell - keeper of the Official Loch Ness Monster Sightings Register - 2019 turned out to be one of the busiest on record with a total of 18 sightings, the highest since 1983.
"The availability of the webcam has given many more people the chance to look at the loch and there have been record numbers of people visiting the area and its attractions," he said.
"In the connected digital world we live in now, people are taking photos and sending them to us. They want to know what it is and then they are reporting it."
Some of 2019's most prominent sightings include:
New Loch Ness Monster footage has emerged
- Gloria and Ian Davison had been visiting the Scottish Highlands when they spotted something in the loch.
Sonar picks up 25ft 'creature' in Loch Ness
- A boat skipper has captured a sonar image of something large lurking in the depths of the world-famous loch. 
Large eel-like creature filmed in River Ness
- Footage showing a large serpentine animal swimming away from Loch Ness has recently emerged online.
Also in 2019, New Zealand geneticist Professor Neil Gemmell
revealed the findings of a study
which involved analyzing the DNA contained within 250 samples of Loch Ness water.
"Well, our data doesn't reveal their size, but the sheer quantity of the material says that we can't discount the possibility that there may be giant eels in Loch Ness," he said.
"Therefore we can't discount the possibility that what people see and believe is the Loch Ness Monster might be a giant eel."
Campbell however remains unconvinced.
"The issue with it is that Loch Ness is an open waterway," he said. "It is not a closed eco system. DNA could be brought in via the North Sea or from the Atlantic."
"A boat could bump into a dolphin in the Moray Firth and bring in the DNA."
Source: Inverness Courie

https://www.unexplained-mysteries.com/news/333701/2019-was-a-bumper-year-for-nessie-sightings
Thanks to: https://www.unexplained-mysteries.com