After Elon Criticizes Biden's FAA, Biden's DoJ Launches Investigation Alleging SpaceX Discriminates Against Non-US Citizens
Date: January 31, 2021Author: Nwo Report  
Biden's Department of Justice is very concerned that Elon Musk may prefer to hire American citizens over foreign labor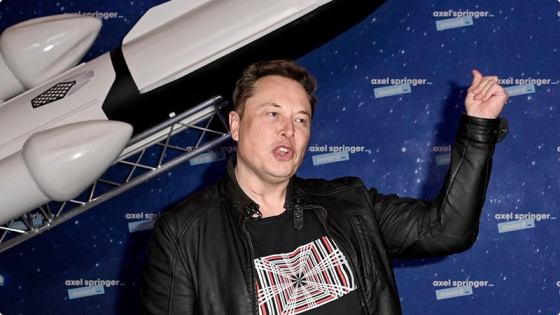 Source:
National File
Only hours after Elon Musk derided the decision of the Biden administration FAA to delay a manned mission to Mars, the U.S. Department of Justice, under the Biden administration, announced it is investigating Musk's SpaceX to determine whether the company discriminates against non-US citizens in its hiring practices.
After Biden's FAA delayed a SpaceX test flight, Musk wrote on Twitter that "the FAA space division has a fundamentally broken regulatory structure."
"Their rules are meant for a handful of expendable launches per year from a few government facilities," Musk added. "Under those rules, humanity will never get to Mars."
Only six hours later, news broke that the Department of Justice was investigating SpaceX after a complaint alleged that Musk's company prefers hiring American citizens over non-citizens.
According to the Department of Justice, per NBC, "'The charge alleges that on or about March 10, 2020, during the Charging Party's interview for the position of Technology Strategy Associate, SpaceX made inquiries about his citizenship status and ultimately failed to hire him for the position because he is not a U.S. citizen or lawful permanent resident,' DOJ attorney Lisa Sandoval wrote in a court document filed Thursday. The document was a request for a judge to order SpaceX to comply with an administrative subpoena for documents related to how the company hires."
This also comes as Musk was promoting and advocating for the retail traders buying GameStop, AMC, and other "meme stock" companies in an attempt to financially squeeze elitist hedge funds.
Some have pointed out the irony of the United States Department of Justice investigating a United States-based company for allegedly preferring to hire United States citizens over foreign labor.
Musk and SpaceX do not appear to have commented on the investigation. Instead, Musk recently posted more SpaceX photos.
https://nworeport.me/2021/01/31/after-elon-criticizes-bidens-faa-bidens-doj-launches-investigation-alleging-spacex-discriminates-against-non-us-citizens/
Thanks to: https://nworeport.me